Good Deeds Day at Clover Hill Senior Living
February 17 was no ordinary day at Clover Hill Senior Living in Maryville.
First of all, it was Good Deeds Day so the residents and staff spent the day doing things for one another.
That evening, the 48 residents and staff had the tables turned and were the recipients of a good deed by a local chef/restaurant owner.
Olivia Sipe, owner of Miss Olivia's Table in Maryville and columnist for The Daily Times, cooked up helpings of green beans, oven-roasted potatoes, pork loin, broccoli salad, and homemade bread.
The delicious meal was then capped off with blackberry cobbler, a favorite of many of these residents.
Lori Zepeda, Life Enrichment director for Clover Hill, said she got to know Sipe over the past few months, as she has taken the women residents to eat at Sipe's restaurant. The women enjoyed the food and fellowship so much they wanted to share it with the others.
"They love her food," Zepeda said. When Sipe mentioned she would like to cook for seniors, they took her up on the offer. She's operated her restaurant on West Broadway in Maryville for more than a decade and has written cookbooks, as well. Miss Olivia's Table has a loyal base of clientele.
Zepeda said her facility takes advantage of nearby restaurants by bringing in food for a different experience. In the case of Waffle House, located nearby on U.S. Highway 411 South, Clover Hill paid to have breakfast food brought in for the residents to eat for dinner. McDonald's and pizza are also occasionally brought in to replace a regular meal.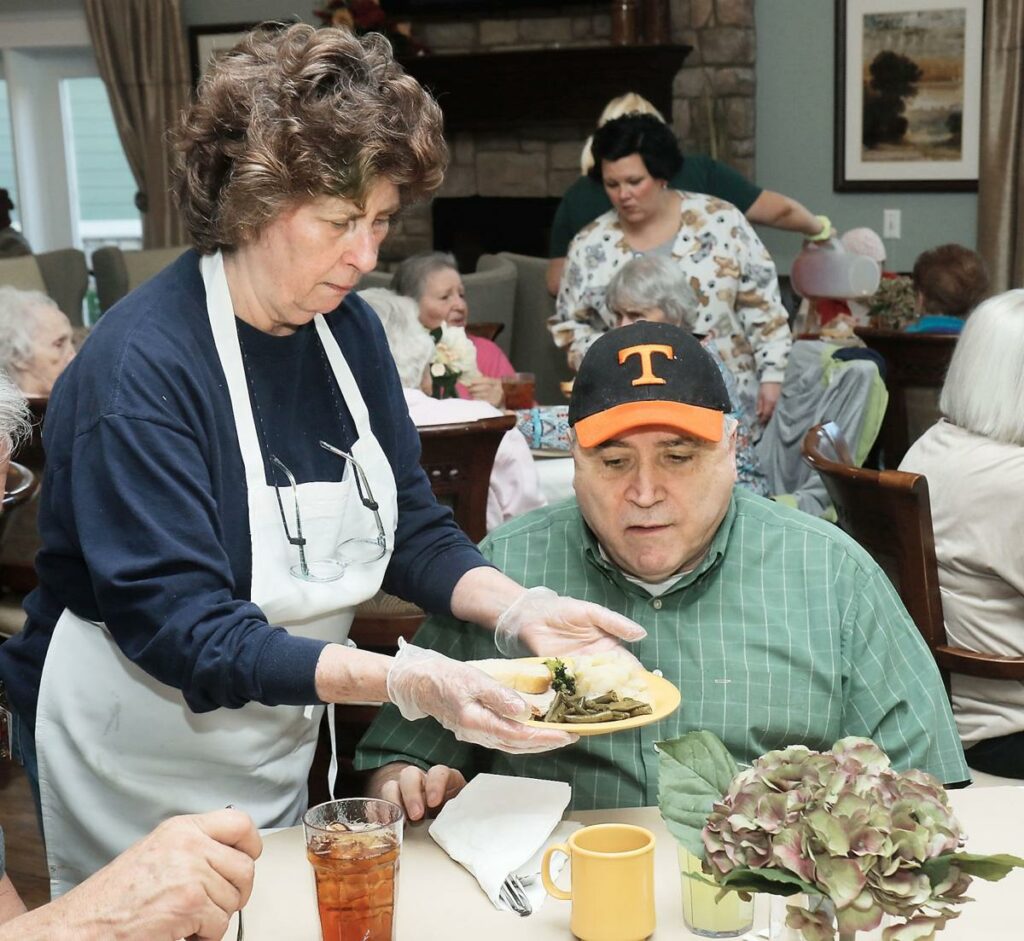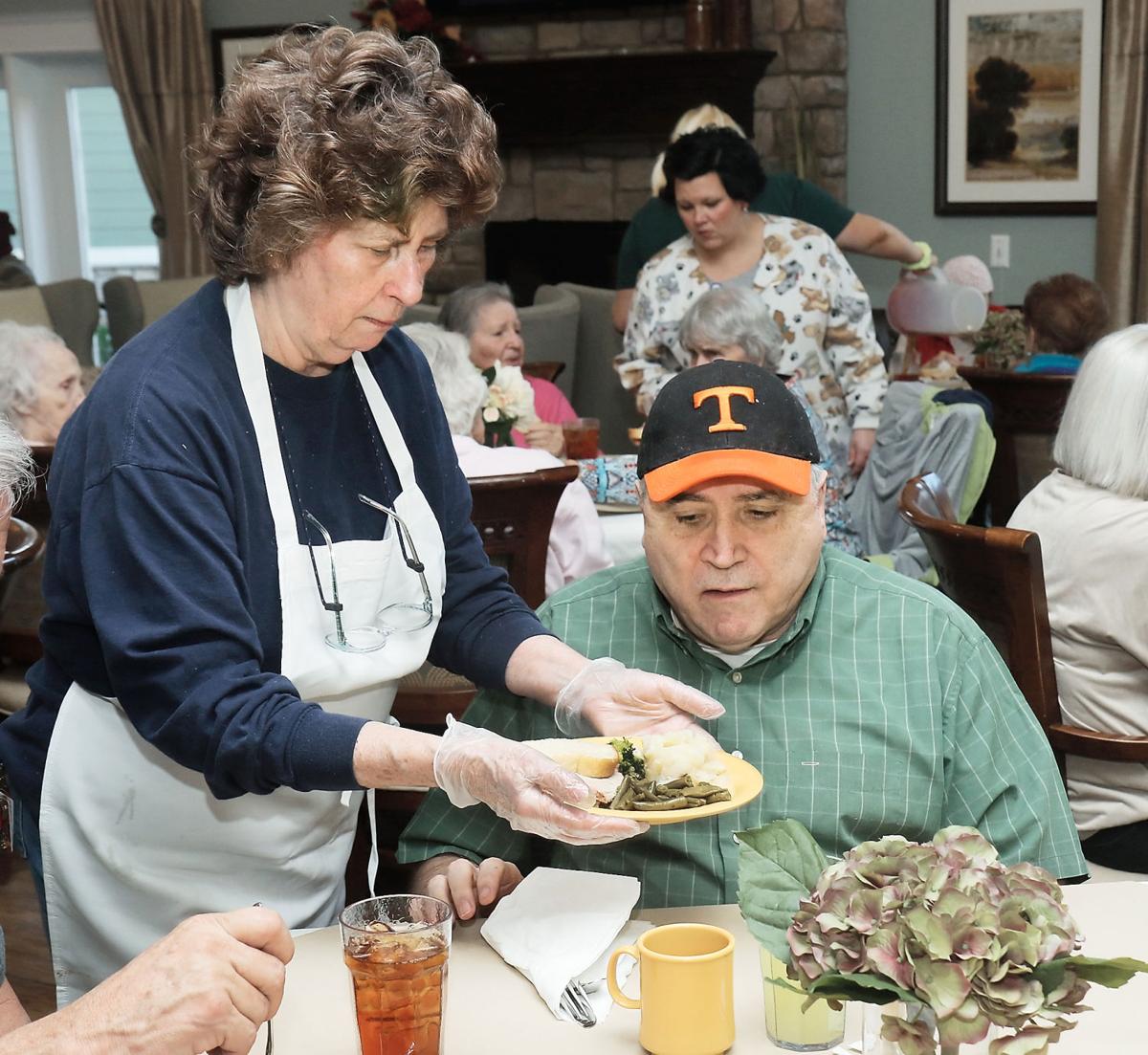 The partnership has been positive for Sipe and those at Clover Hill, which has been open now for a full year. There are both assisted living and memory care patients who reside here.
As for Sipe, she said she would definitely do this again. Clover Hill paid for the purchase of the food, Sipe cooked it at her restaurant and then took it to the senior community. She was there during the meal, socializing with the guests enjoying dinner.
The staff is caring and attentive, Sipe said, and the residents were a joy to be around.
As Life Enrichment director, it is Zepeda's job to engage these seniors in various activities. On Tuesday, the facility held a luncheon in honor of its veterans.
There are about nine veterans living there now. After lunch, Zepeda loaded up a group of residents for a bus tour of spring flowers along Foothills Parkway, made possible due to the warm winter.
As spring and summer approach, more outings will be planned.
"I keep them busy," she said. "Mentally and physically, we keep their minds and bodies going. "Minds are like bodies. If you don't use it, you lose it."
Take a Look at Photos from the Event