What type of senior living is best for me?
There are at least five types of long-term care facilities in Kentucky. That's a lot of choices that can overwhelm your search for senior living in the Bluegrass State.
Most seniors can live independently with occasional activities of daily living (ADLs) assistance. This type of service comes in two forms in Kentucky:
Assisted Living
Personal Care
Finding a Frankfort senior care home is easier when you know the differences in the offered services.
What is the difference between personal care and assisted living?
Personal care and assisted living offer similar services. State licensure mandates the difference to protect seniors and guarantee care levels.
Both forms provide senior community housing, ADLs, and 24-hour support. Personal care offers a higher level of health care services than assisted living.
Assisted living does not have to be licensed in Kentucky. Personal care homes are regulated and inspected by the Office of Inspector General.
Basic ADLs are usually provided in assisted living facilities. These residents must administer their own medications and be self-ambulatory. Seniors who require additional services will need a third-party caretaker.
In a personal care home, like Dominion of Frankfort, licensed nurses are ready to assist with care needs. Additional higher care services include:
Medical Director oversight and record-keeping
Medication management, including diabetes care
The authorization to plan with primary care doctors and pharmacies
Monthly check-ups
In-house lab services
Emergency call system
What are ADLs?
ADLs are the minimum requirements people must have met to live an independent lifestyle:
Moving from the bed to the bathroom
Getting to the kitchen for a cup of coffee
Leaving home dressed and prepared for the day
With age, these activities get more challenging. Seniors who receive assistance in one or two areas can live with more independence and confidence.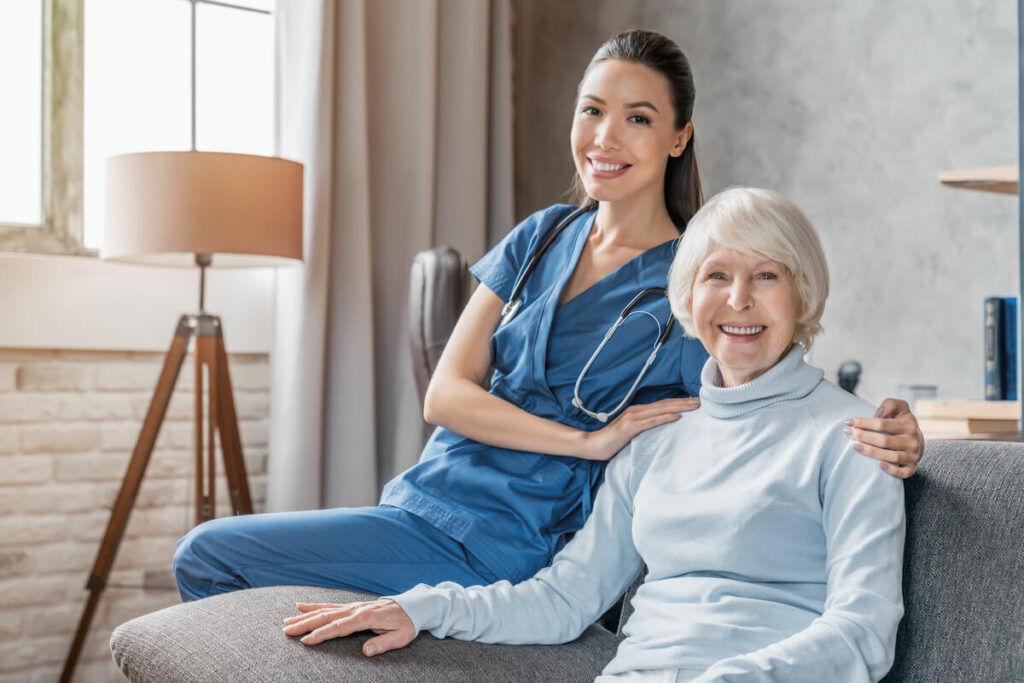 Basic and instrumental are the two types of activities of daily living.
Basic ADLs include:
Bathing
Dressing
Grooming
Eating
Mobility
Personal hygiene
According to seniorliving.org, instrumental ADLs include:
Meal preparation and clean up
Housekeeping and maintenance
Laundry
Transportation
Medication management
Where can I receive the most assistance in senior living?
Expect all those services listed above and more at Dominion of Frankfort. Our individualized care plans mean seniors only pay for the services they require. The more independent the senior, the lower their monthly care costs.
Many of our residents do not have to opt for third-party care partners. On-site rehabilitation and health services take away the hassles of traveling to receive care. We provide more assistance so our residents can have more fun.
Dominion of Frankfort senior living is about a lot more than care and assistance. We provide personal care so seniors can enjoy the amenities that make our community so unique:
Worship services
Parties and social gatherings
Physical wellness and mental programming
Volunteer opportunities
Chef-prepared meals in the dining room
Crafts and games
On-site Cyber Café
Pet-therapy visits
Beauty salon services
Community transportation to shopping and events
Communal living rooms
What type of senior living is best for dementia?
Memory care is a secure and evidence-based form of personal care. Dominion of Frankfort offers a memory care community to relieve family members of their caregiving duties.
Our dementia care team members receive specialized training to enhance the lives of seniors living with memory loss. Our team knows the compassion and patience it takes to honor these residents. We encourage forming new relationships and living in the moment.
We customize care plans for each resident based on their needs and stage of dementia. Personal care assistance and a relaxing environment are available to seniors living with dementia.
How do I find senior care in Frankfort?
Finding care for you or a loved one can be tricky. Online reviews don't always give you the best overview of a senior living community. Once you determine the care that's right for your situation, visiting them in person is the best way to make a choice.
Do a little bit of homework before visiting the communities. Make a list of questions relevant to your loved one's interests and care levels. Ask doctors and family members for additional questions to ask the communities you tour. Sample questions include:
What activities do residents enjoy?
Can I try the food?
What training does the staff complete?
What are your procedures for emergencies?
Who administers medications?
Is memory care in a secure area?
Asking thoughtful questions will ensure you choose the senior living community that fits your needs.
Where can I find out more about Dominion of Frankfort senior living?
Visit Dominion of Frankfort is right off I-64 near the Frankfort Regional Medical Center. Our senior living experts would love to give you and your family a tour of our upscale and modern personal care home.