Florence, KY is home to Dominion Senior Living of Florence, a retirement community serving seniors living in Northern Kentucky by offering personal care services and memory care.
Your loved one may benefit from personal care services now, but should their needs change, they can easily transition to memory care.
Meeting Changing Needs
If your loved one with Alzheimer's or other forms of dementia would benefit from transitioning to memory care, it's important to make a plan for the next steps with their care.
Start out by assessing the situation:
Where are the gaps in what they need and what they are able to do on their own?
Plan ahead
Get help
When abilities and behaviors change due to dementia it can be hard to know how best to handle those changes and how to interact with your loved one. That's why it's important to have resources for expert care like the memory care program at Dominion of Florence. Though you may consider trying to care for your loved one, that can be an overwhelming task. Dementia is a progressive condition, so it will inevitably worsen over time. Consider the following:
Can you keep your loved one safe from falls and other accidents?
Is your home secure enough to prevent wandering?
Are you able to keep track of their medications and health needs?
Can you provide proper stimulation to help delay further cognitive decline?
Seniors with dementia benefit from structure, round-the-clock care, a special diet, and specific communication strategies. A robust and holistic memory care community can be your trusted resource in senior living. Florence, KY families can rely on the expertise provided by the Dominion of Florence team.
How can I help prepare my loved one for memory care?
First, make a plan and talk to your loved one
Try to talk to your loved one with dementia about their preferences for living arrangements while he or she can still make reasonable choices.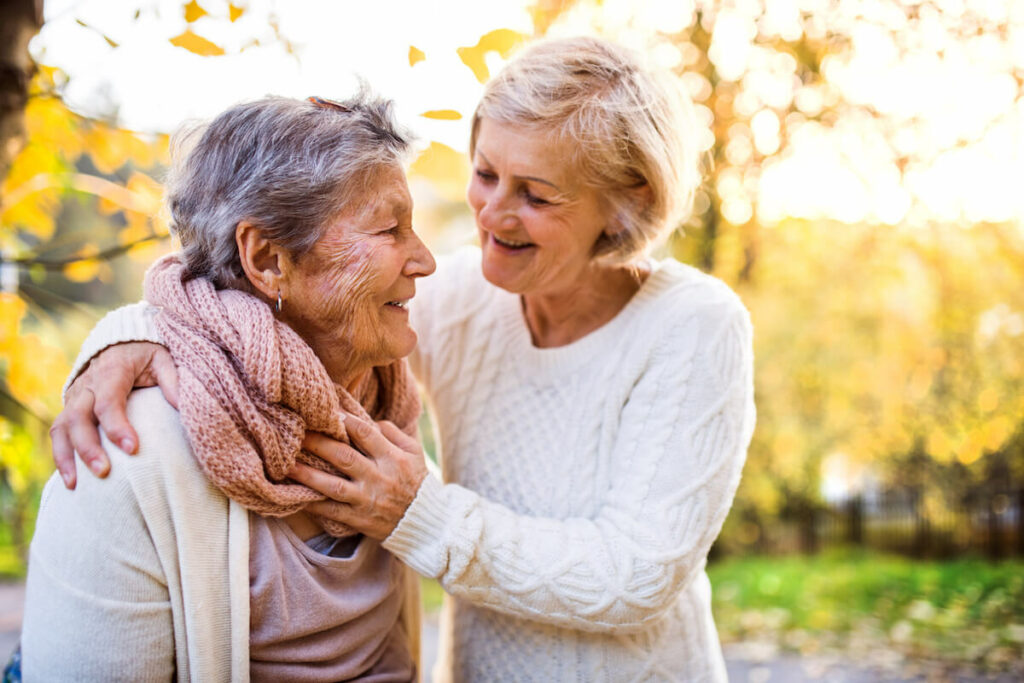 Be honest with them and share as much information as appropriate. If possible, allow them to make some choices in the process. If they become agitated or resistant, enlist the help of trusted personal caregivers that they've built relationships with.
Talk to the staff
Dominion of Florence's memory care services are highly personalized. Speak with the staff about the person's background, hobbies, interests, and any special needs. You'll also go over their physical and mental health history, and medications.
Add comforting, familiar touches to their living space
Try to make your loved one's new room as familiar as possible. Include their favorite photos, furniture, prized possessions, and family heirlooms. Familiar belongings can help them feel connected and more secure.
You may consider adding pictures of loved ones and friends or photo albums or playing their favorite music. Familiar songs and reminiscing about the past can help someone with dementia feel less anxious and comforted in an unfamiliar environment.
It may take some time for your loved one to adjust to their new apartment. They will benefit from being in the same community and seeing plenty of familiar faces which makes the transition much easier. Visit often or encourage visits from family and friends as they get accustomed to their new surroundings.
What is memory care like?
Memory care at Dominion of Florence is customized to meet your loved one's individual needs. Our Wellness Director works with each resident and their family to develop their individualized care plan. By working together, we outline a level of care that works best for your loved one using behavioral, environmental, and programming strategies.
Our team goes through extensive training and truly understands how to communicate effectively with someone with dementia and how to engage them in activities that help keep them socially and physically active. We approach care with kindness, patience, and understanding, giving you peace of mind that your loved one is right where they need to be.
No matter the stage of Alzheimer's or dementia, we'll assist your loved one with daily activities, and use evidence-based strategies to help them remain as independent as possible with expert memory care in senior living. Florence, KY area families now have a local resource that helps improve their loved one's well-being. At Dominion of Florence, our goal is to help seniors living with all forms of dementia find purpose and independence at their own pace.
Residents benefit from:
Secure, calming environment
Daily assistance from a trained team
Socialization
Brain-healthy foods
Evidence-based activities
Dominion of Florence stands out from other Northern Kentucky retirement communities. Here, your loved one can age in place by starting out with personal care services and transitioning to memory care. This transition is made as effortless as possible, guided by our caring team.
Transitioning to a higher level of care can help keep your loved one secure and preserve their quality of life. Though you can't control a diagnosis of Alzheimer's or another form of dementia, you can help by ensuring they have the care they need to live well.
At Dominion of Florence, we'll take the time to walk you through our program and how it will benefit your loved one. Our team is here to help you through the process and you'll have the added benefit of a familiar community of friends and caretakers to help ease the transition.
Call us today to learn more about personal care and memory care in Florence, KY.
Your loved one may benefit most from personal care now, but they have the option of specialized memory care in the future. Let us show you the Dominion Difference. Call us at (859) 594-9970 to get started.