Dominion Senior Living of Frankfort residents were treated to haircuts by their friend, Jordon Smith who stopped by on April 8 to provide his barber services for free. Jordan, a native of Frankfort, KY has been a barber for 10 years.
Jordon likes to provide guests with an "old school" barbershop vibe when cutting hair and is all about the conversation. He is the proud owner of the 'I am Barber' studio, located in downtown Frankfort.
Residents enjoyed getting a fresh new cut just as much as the pleasant conversation. They left the chair feeling great and looking sharp!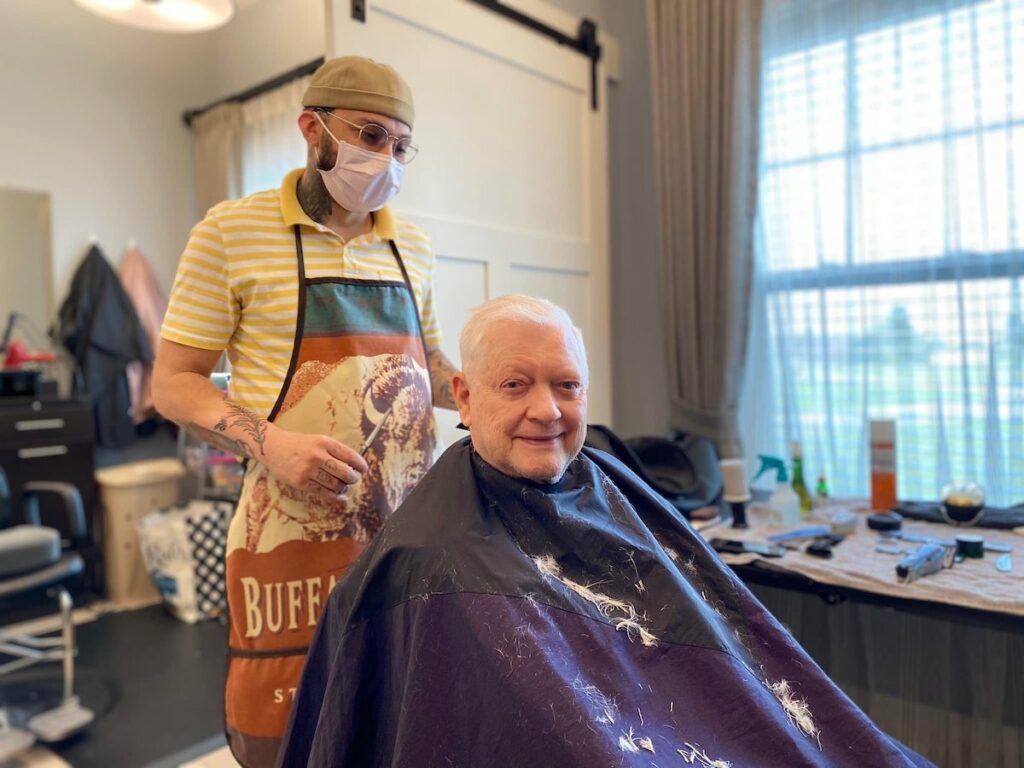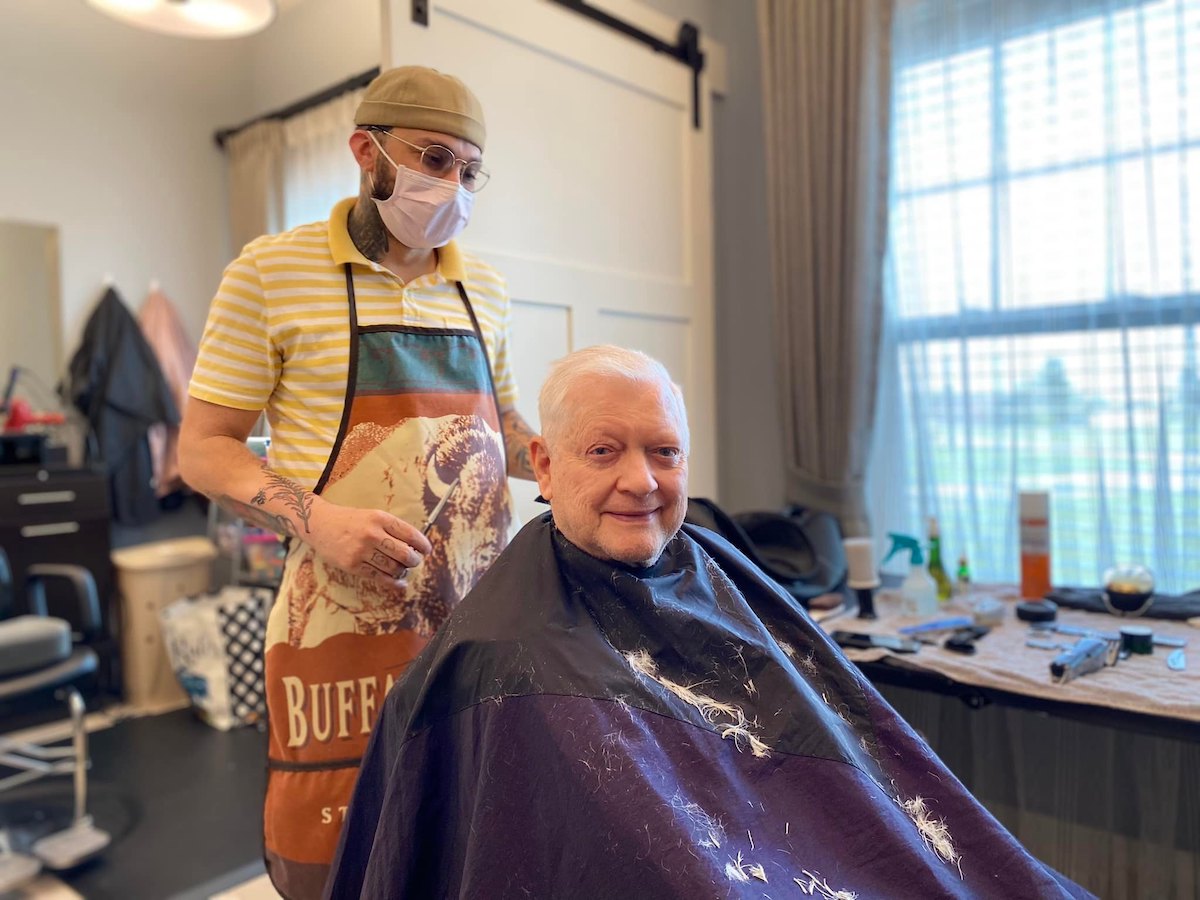 Come enjoy the perks of senior living!
We're happy to answer any questions you may have about senior living in our community. Connect with us today to see the Dominion difference in person.