In Bristol, Tennessee, memory care services are less than a ten-minute drive from the Virginia border. This specialized version of senior care is specifically for people living with dementia. Dominion of Bristol provides this care to remove the caregiving burden from family members.
According to the Alzheimer's Association, over 270,000 people live in Tennessee and Virginia with this form of cognitive impairment. By 2025, those numbers will increase approximately 20 percent.
Alzheimer's is the most common form of dementia in the United States and accounts for 60-80 percent of cases of dementia. Other forms of dementia include:
Mixed dementia
Vascular dementia
Lewy Body dementia
Frontotemporal dementia
Parkinson's disease dementia
Memory Care From Tennessee to Virginia
Family caregivers are often the first to provide support to people with dementia. In the early stages of Alzheimer's, loved ones may only need small amounts of care and supervision. However, caregiving can quickly turn into a full-time job.
Assisted living care facilities that focus on Alzheimer's and dementia provide relief to prevent caregiver burnout and let families enjoy quality time together. Care teams with specialized staff take duties away from relatives and offer them peace of mind.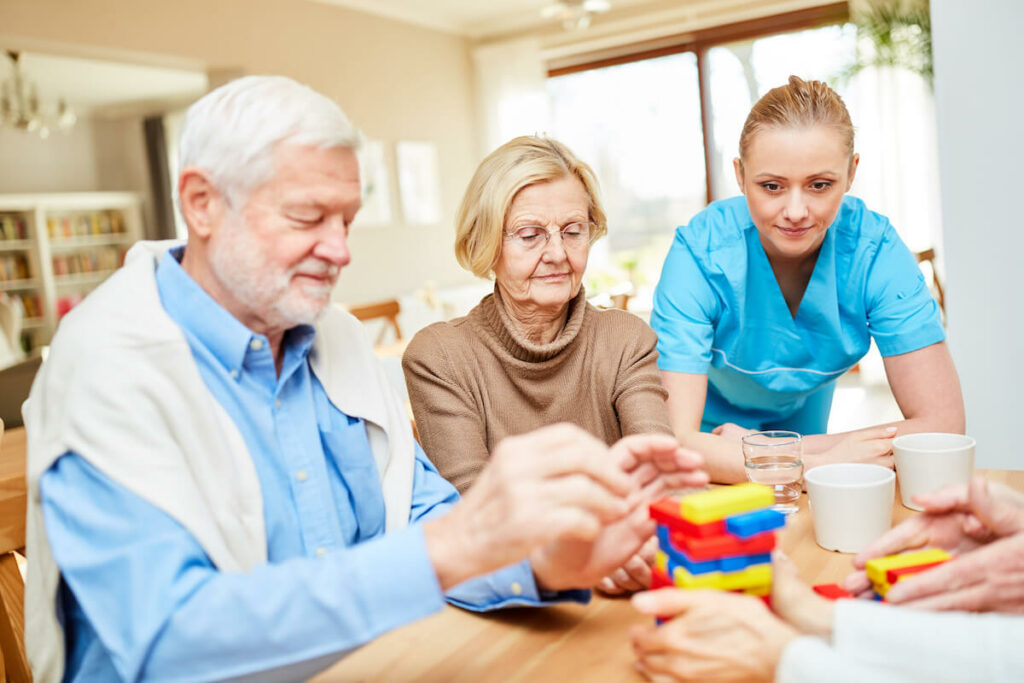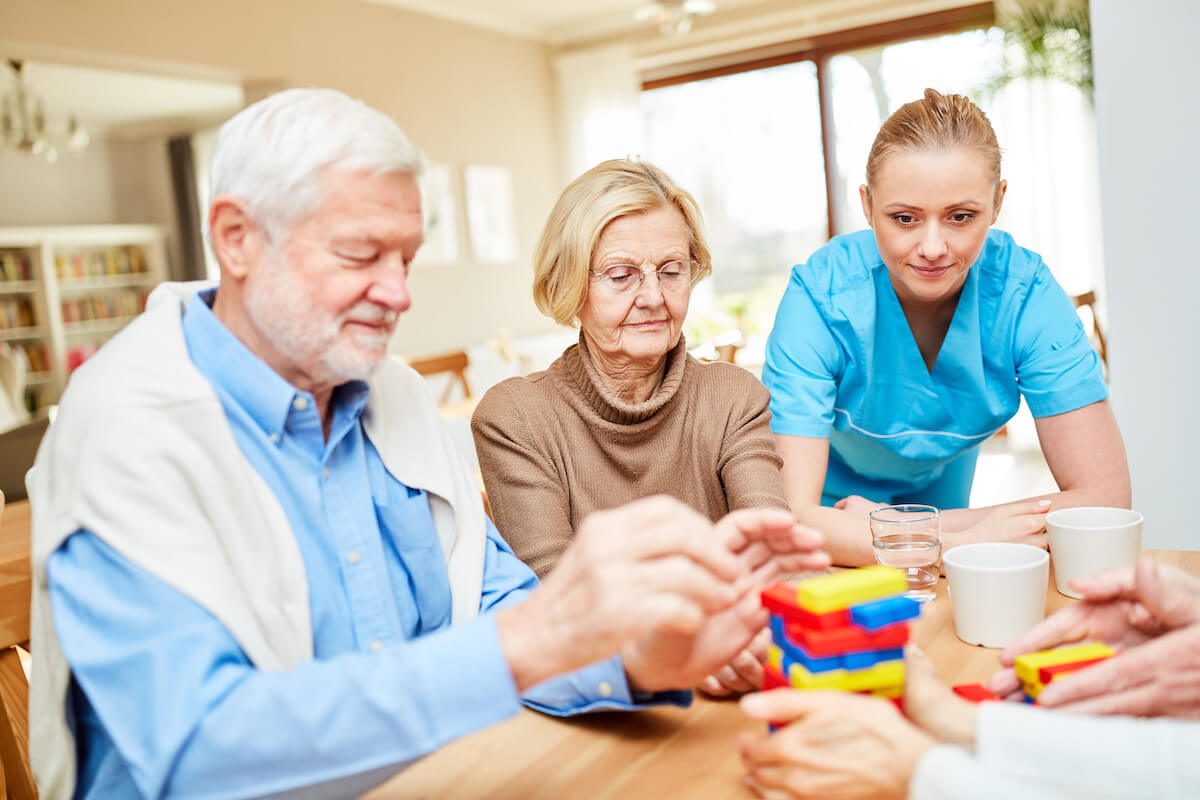 Memory care at Dominion of Bristol offers a unique opportunity for people in Virginia to cut their costs for Alzheimer's care.
How much is memory care?
According to the 2021 Cost of Care Survey, the national average for a senior living community is $4500 per month. Senior care in Virginia is higher ($5250), and Tennessee is slightly lower ($4150).
Because memory care is a specialized service, its monthly cost is higher than an independent living or assisted living community. Home health care is also an option for part-time support, but as most forms of dementia are progressive, loved ones will require 24-hour care. Full-time home care is over double the price of nursing home care.
Between Tennessee and Virginia, nursing home costs average between $7000 and $9000 per month. The skilled nursing care available in these facilities is for older adults who require medical treatment due to a chronic condition or recovery from a procedure. Because nursing homes are classified as health care facilities, temporary stays usually receive financial assistance from insurance or Medicare.
While Alzheimer's and dementia care is available in some nursing homes, most people with memory loss do not require skilled nursing care.
Families in Virginia can find cost-effective options for care by visiting Tennessee.
The Benefits of Memory Care in Tennessee
Dominion of Bristol supports seniors living with dementia in a secure and loving home. Our residents can experience independence, accomplishment, and a sense of community thanks to our dedicated care staff.
Offering personalized activities of daily living and individualized projects is one way to reduce the anxiety and agitation some seniors with dementia experience. With access to daily engaging activities, residents are less likely to be:
Bored
Anxious
Stressed
Depressed
Family caregivers may face many challenges because their loved one is bored and lonely. It's often difficult to provide basic care for yourself and a person with dementia while also finding time for activities and socialization. A study in the United Kingdom found that over 60 percent of people with dementia felt lonely, and 77 percent experienced depression and anxiety.
The trained memory loss experts at Dominion of Bristol assist residents with daily tasks as outlined in their personal care plan. We assist with duties such as:
Bathing and grooming
Personal hygiene care
Manage and administer medications
Meal preparation and eating
Transfering
Offering these services gives our seniors a chance to explore their passions, stay active, and make new friends throughout the community. Some of our daily events and activities include: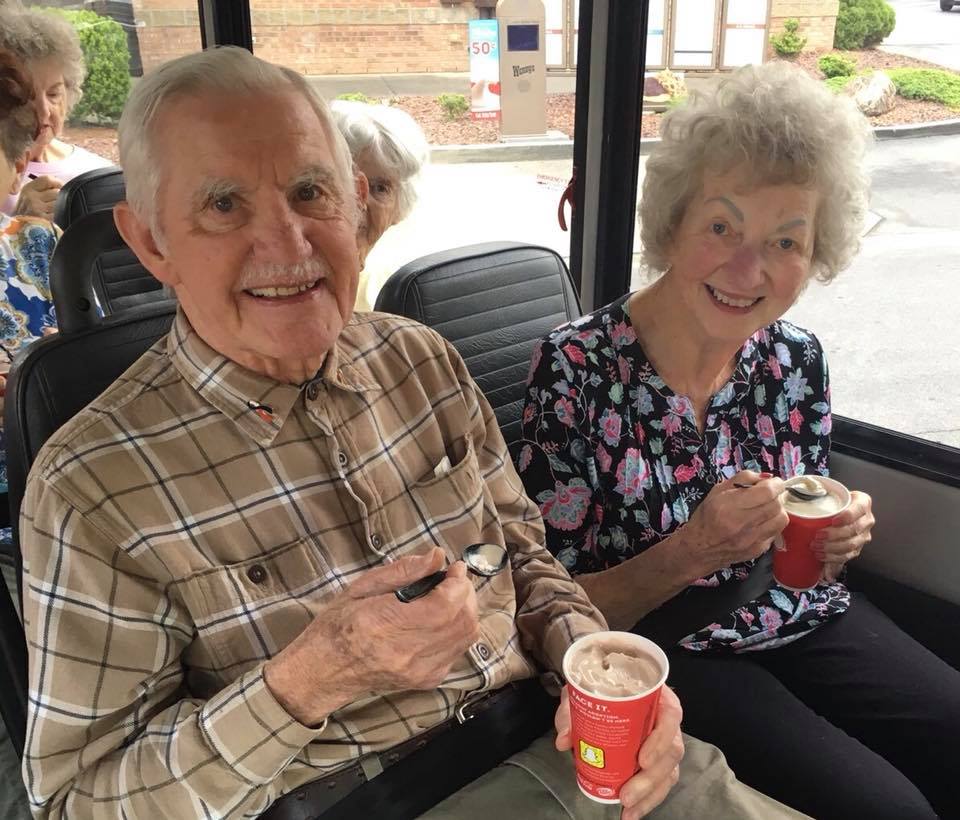 Our Bristol senior living memory care community provides residents with care day and night. Our care team understands that living with memory loss sometimes means being alert at times when most people are asleep. Help is always available at Dominion of Bristol.
Short-term Dementia Care in Bristol, TN
Our community is happy to be a resource for family members from Northern Tennessee to Virginia. We also provide short-term respite care stays for when caregivers need a break. Loved ones can live in our calming environment and expect the same comforts as our permanent residents.
Dementia respite care includes:
A private living space
24-hour specialized care
Activities of daily living
Three meals and snacks per day
Access to enriching activities
Transportation to and from medical appointments
Visit Memory Care in Bristol
Find relief with memory care at Dominion of Bristol. We are conveniently located between Volunteer Pkwy and Bluff City Hwy in Bristol, TN. Contact us to ask questions and request a tour of our beautiful community.