Become Informed About the COVID-19 Pandemic and Its Impact on Seniors
Essential Information About COVID-19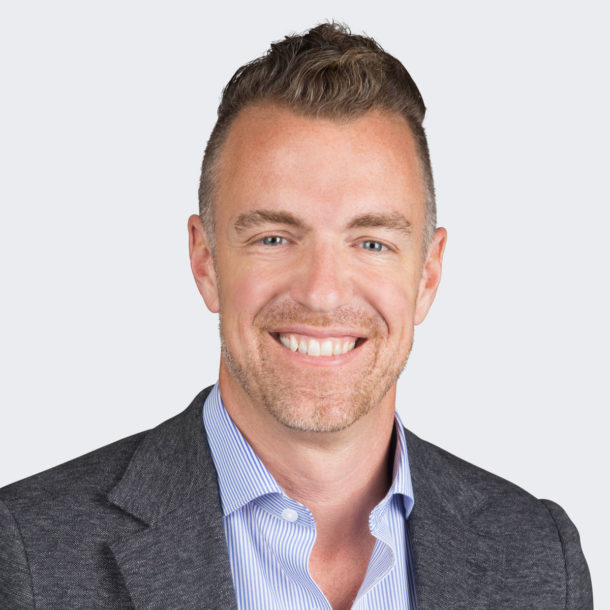 Helpful Information Regarding the COVID-19 Vaccine Plan
We hold the care and safety of our residents as our utmost priority at Dominion Senior Living. Please find some helpful information below regarding the COVID-19 vaccine and how we are keeping our residents, staff and family safe during this rollout.
COVID-19 Vaccine Information
Dear Residents, Family and Staff:
We are excited to announce we are first in line for the FDA-approved COVID-19 vaccine in partnership with Walgreens Pharmacy. Among those on the high priority list to receive the vaccination first are our residents and staff.
Through the federal government's Pharmacy Partnership for Long-Term Care Program to provide vaccinations for residents and staff members, we are grateful that government officials and legislators recognized the importance of including senior living residents and associates as a top priority for vaccination. We are closely monitoring the release of the vaccine by the FDA as well as local jurisdictions. Due to the effectiveness of this vaccine and limited initial quantities, Dominion strongly encourages our residents and employees to participate in the Walgreens clinics once scheduled and made available.
We are deeply committed to following the CDC recommendations so that we can be part of the process that begins to provide some additional protection for our most vulnerable residents, their care staff and, in turn, their loved ones to reduce the spread of COVID-19. Our Vice President of Wellness and various Directors of Wellness staff will work closely with our Walgreens contact every step of the way to ensure proper planning and smooth operations. On the day of the clinic, our teams will be prepared to discuss any concerns and address any questions that may arise before the vaccine is given.
We will not hesitate to reach out as we receive more information regarding clinic dates and distribution. We could not be happier to be able to offer this long-anticipated, potentially life-saving vaccine for all our residents and staff.
I'll continue to pray and think of all you (families, residents, team members and vendors) as we head into 2021, and as always, please let us know how we can serve you during this time.
All my best,
Mark Taylor, CEO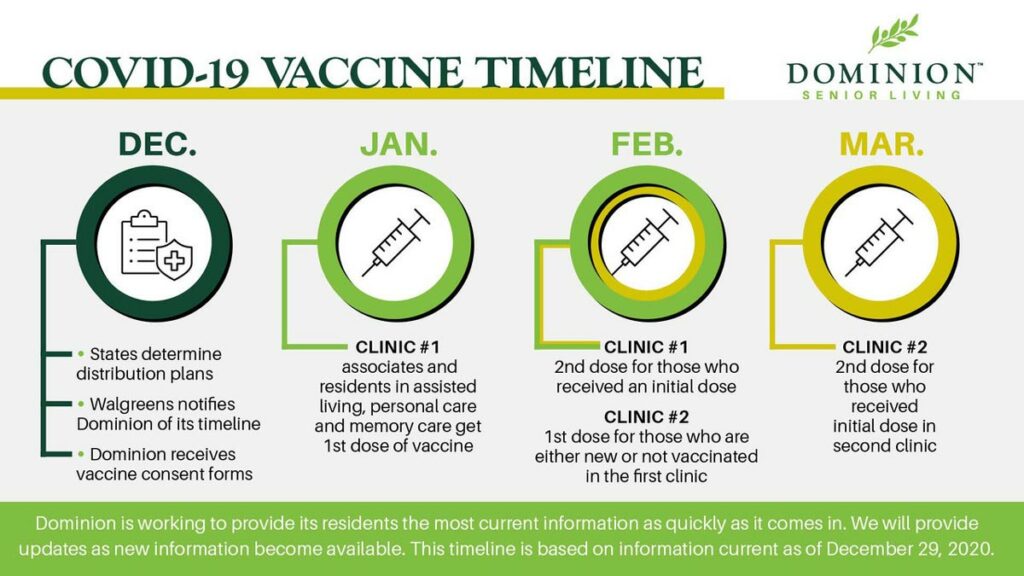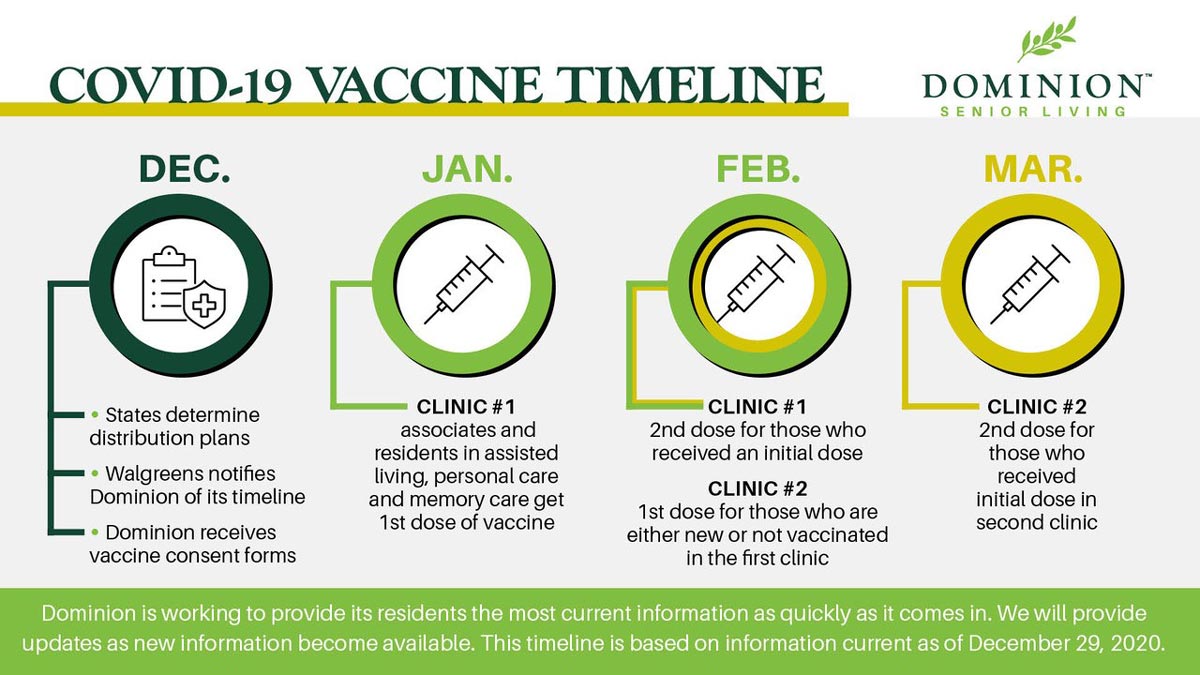 Important Vaccination Documents
Learn the latest about Dominion's COVID-19 response directly from our senior living experts.