Seniors living with Alzheimer's or other progressive forms of dementia benefit from structured help from caregivers who can organize their day. Planned activities and regular schedules can reduce agitation and anxiety and help improve mood.
If you're considering memory care for your loved one, a Frankfort senior care home like Dominion of Frankfort can provide the peace of mind you need. You can be assured that a robust dementia care plan will be created to address your loved one's unique needs.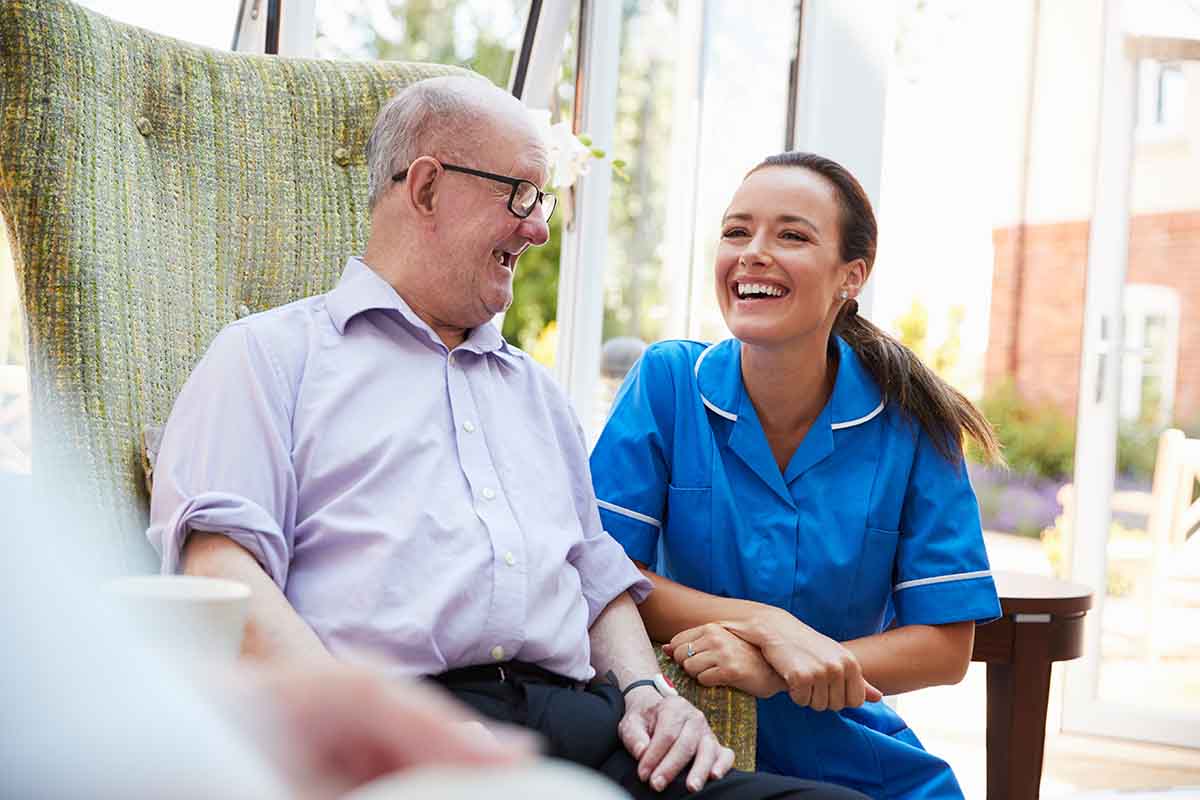 What Is a Dementia Care Plan?
Dominion of Frankfort's Wellness Director meets with each resident and family to develop an individualized care plan. Together, they outline a level of care that works best for your loved one using behavioral, environmental, and programming strategies.
What does a dementia care plan include?
Going over your loved one's likes, dislikes, strengths, abilities, and interests
Reviewing how they are used to structuring their day
Considering what times of day the person functions best
Building in time for meals, bathing, and dressing
Deciding on a regular waking and sleep schedule (this can help address any issues with sundowning)
A dementia care plan should be flexible. The Alzheimer's Association points out, "As Alzheimer's disease progresses, the abilities of a person with dementia will change. With creativity, flexibility and problem solving, you'll be able to adapt your daily routine to support these changes."
In a Frankfort senior care home like Dominion of Frankfort, residents engage in daily tasks and meaningful activities that help promote independence and sense of purpose. Seniors with dementia thrive with social interaction and an approach to care that gives them a greater sense of control.
Staff at Dominion of Frankfort honor each resident as an individual, caring for the whole person. Addressing their likes, dislikes, and preferences helps to create a holistic dementia care plan.
Some examples of activities that get residents actively involved each day are:
Chores
Sorting activities
Mealtimes
Art, music, and crafts
Gardening
Word games and puzzles
Visiting with friends and family
Walking outdoors
Spiritual and social activities
Having a routine, regular social interaction, and participating in purposeful activities help promote well-being and lessen the effects of dementia. Research has shown that this approach to dementia care is very effective. "The goal is to create environments that better meet patients' psychological and emotional needs through strategies other than medication."
Dementia care experts
At Dominion of Frankfort, our memory care team members utilize this type of approach. They go through extensive training to communicate with, assist, and care for seniors living with memory loss. Our experts are prepared to meet unique challenges with kindness and compassion.
Ensuring your loved one with dementia has the best care possible involves having a comprehensive dementia care plan. Talk to your loved one's care team about how you can help them. Some tips to help reduce confusion in people with dementia are:
Have familiar objects and people around. Family photo albums can be useful.
Keep lights on at night.
Use reminders, notes, lists of routine tasks, or directions for daily activities.
Stick to a simple activity schedule.
Talk about current events.
Play their favorite music.
Ask them about things they like to do.
Encourage them to take regular walks with a caregiver.
Listen to calming music.
At Dominion of Frankfort, your loved one will have an individualized care plan that takes their abilities, interests, preferences, and needs into account. This holistic approach to care offers increased well-being and peace of mind for your family.
Are you ready to find expert help for your loved one?
We are here. Taking the first step in finding a Frankfort senior care home is often the hardest. Our experienced team can provide you with resources and help answer any questions you have about memory care. Come experience the Dominion difference by contacting us today.