Frankfort, KY is a charming town located on the shores of the Kentucky River between Louisville and Lexington, making it both picturesque and convenient to area shopping, dining, and medical care. This also makes it a great destination for seniors seeking assistance in the form of personal care or memory care.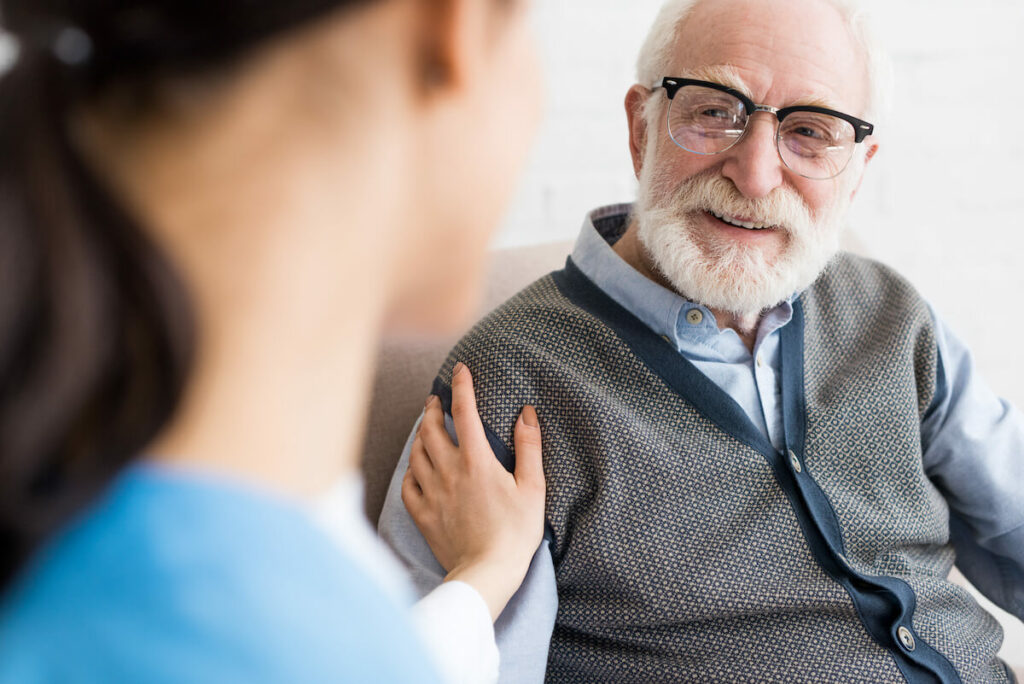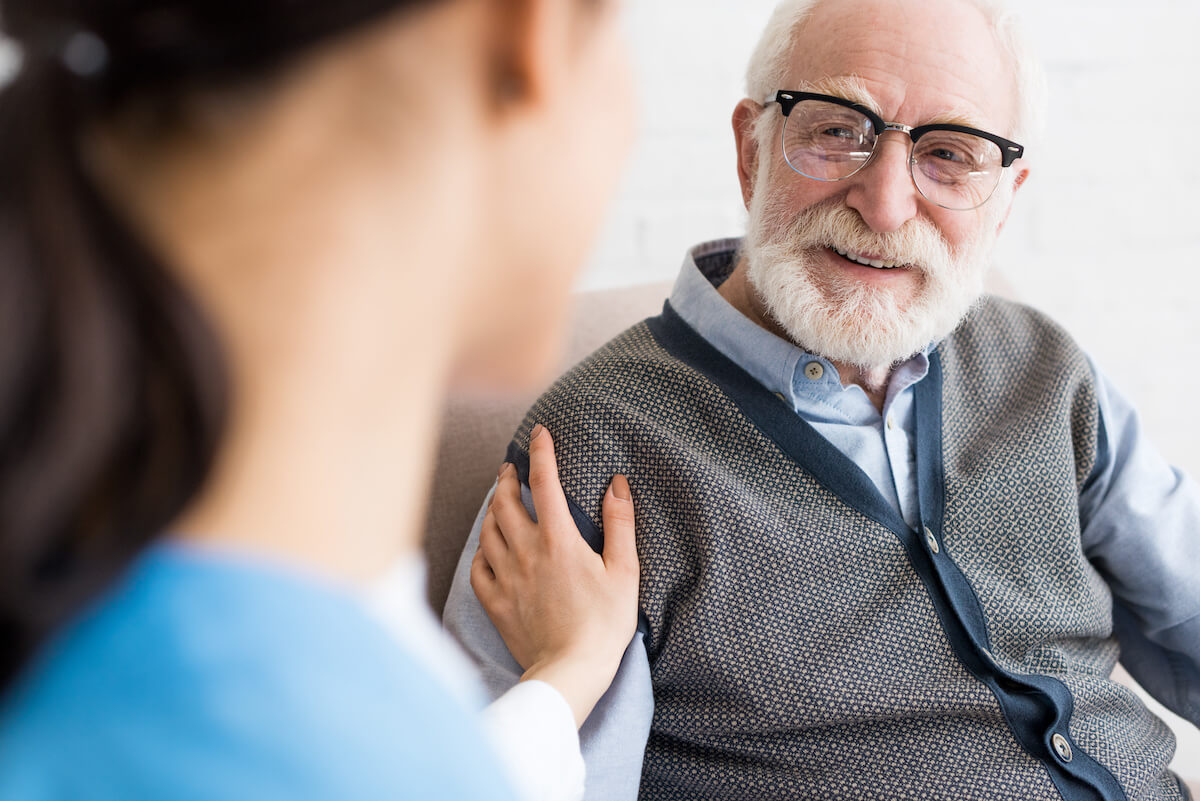 To benefit seniors in the area, Dominion Senior Living of Frankfort is located adjacent to the Frankfort Regional Medical Center, a leader in senior health services. Our location is also close to nearby shopping, banks, and other local businesses, along with convenient medical services.
If you're looking for excellent care for a senior in your life with dementia, memory care services provide calming, immersive environments.
How are memory care apartments in Frankfort, KY good for seniors with dementia?
Memory care is a secure and evidence-based form of personal care. Dominion of Frankfort offers a memory care community that meets the unique needs of seniors with Alzheimer's or other forms of dementia. This kind of tailored care helps relieve family members of their caregiving duties and allows the individual to thrive and live a life of purpose and dignity.
Our dementia care team members receive extensive training to enhance the lives of seniors living with memory loss. We understand the compassion and patience it takes to honor these residents.
We encourage forming new relationships and living in the moment. Engaging the emotions and the senses is part of connecting with seniors and helping them express themselves. We customize care plans for each resident based on their needs and stage of dementia. Calming, relaxing, and predictable environments also aid in their functioning and wellness. In addition, the Frankfort area is an ideal location for family visits and activities for seniors.
What are some good activities for seniors?
If you're looking for some things to do in Frankfort, KY for seniors with dementia, you're in luck. There are plenty of ways to keep them engaged that can be fun for everyone.
Get outside! There are plenty of great parks to visit in Frankfort and both you and your loved one will enjoy a little time out in nature. Some fun outdoor ideas include:
Taking a walk
Planting flowers
Watering plants
Feeding the birds
Raking leaves
Sitting on a bench or a swing
Watching dogs at a dog park
Playing catch or tossing a ball
Throwing horseshoes
Set up a picnic on the lawn or in the backyard
Sitting on the porch to drink coffee, hot chocolate, or lemonade
There are plenty of indoor things to do in Frankfort, KY for seniors with dementia as well. According to the Alzheimer's Association, some ideas are:
Listen to the person's favorite music
Look at family photo albums
Prepare afternoon tea
Watch a favorite sport on television
Model with play dough
Play checkers or dominos
Name the presidents
Look at photos in a photography book or magazine
Identify states on a U.S. map
Complete a puzzle together
Read from one of their favorite books
Watch a favorite movie or sitcom
Watch a sporting event
Ask the person about his or her childhood, siblings, school, pets, or first car
Read the newspaper together or read it to them
Play a card game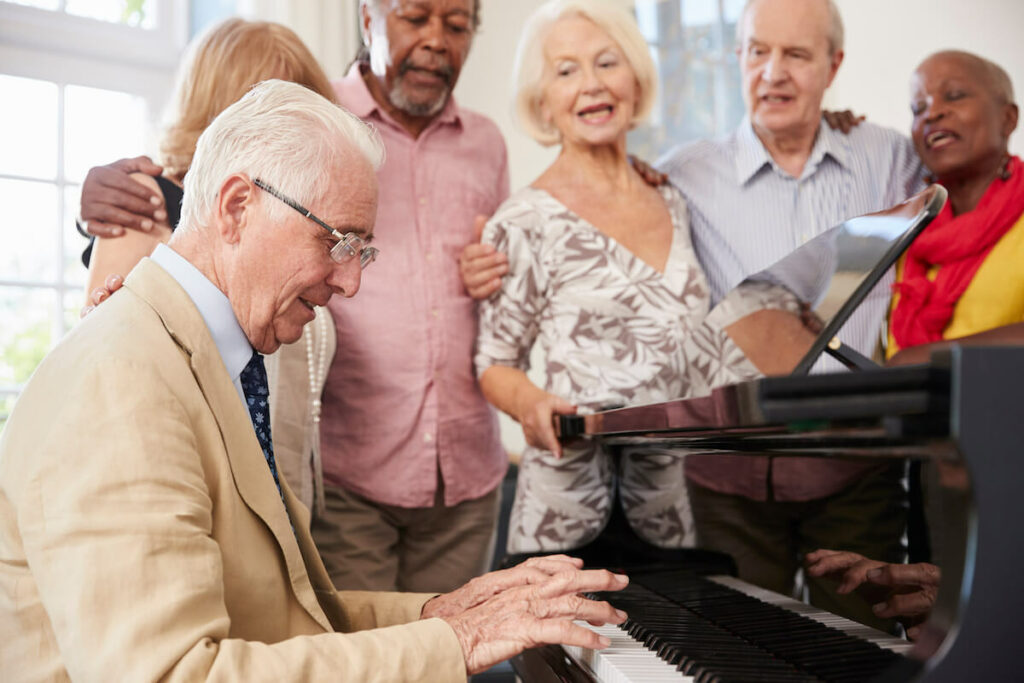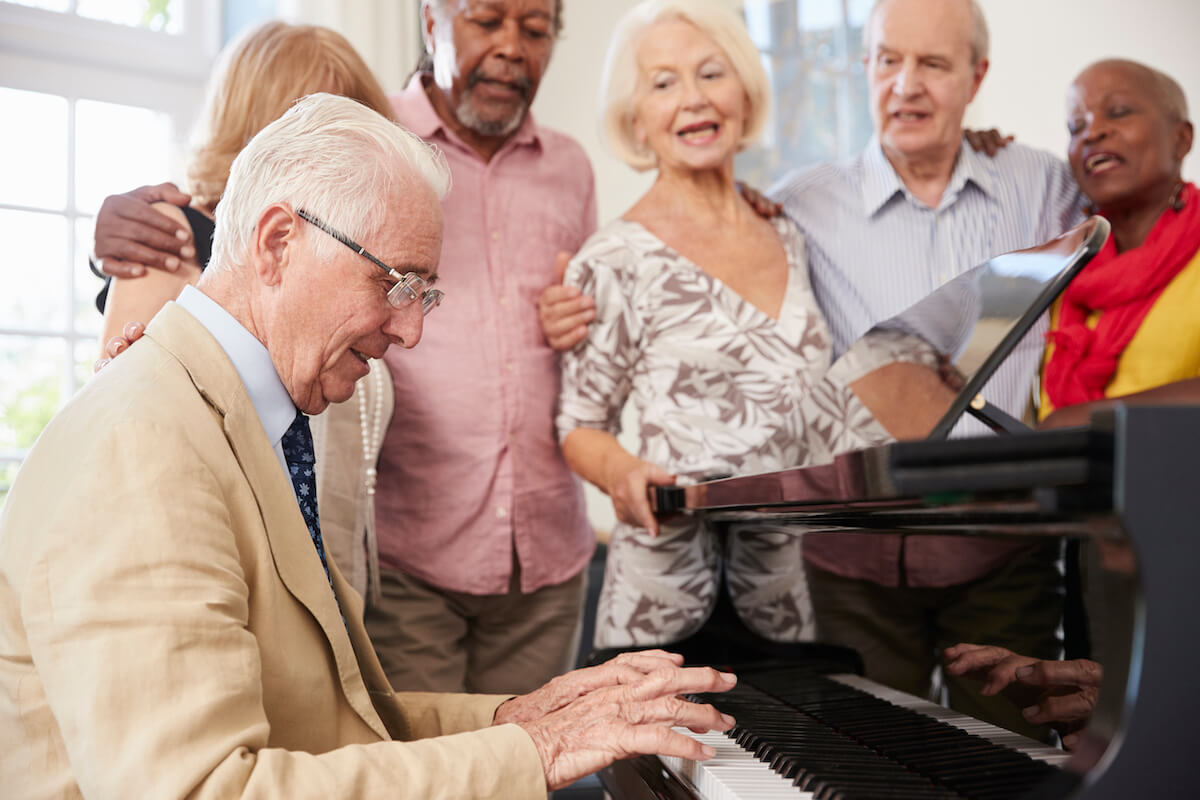 Your loved one will have opportunities to socialize with others, form relationships, and get involved in creative and appropriate activities in our memory care community. They'll receive the honor, patience, compassion, dignity, respect, and joy they deserve with specialized care.
Social interaction helps those with dementia
Social isolation puts seniors at risk for health complications. Finding a community where they can be active is also important for their well-being.
According to an article in Harvard Health, "In studies of people, isolation is associated with an increased risk for dementia, although it's unclear how high the risk is. In lab animals, isolation has been shown to cause brain shrinkage and the kind of brain changes you'd see in Alzheimer's disease — reduced brain cell connections and reduced levels of brain-derived neurotrophic factor, which is important for the formation, connection, and repair of brain cells."
Isolation is also associated with higher risks of physical issues like heart attacks, stroke, depression, and anxiety.
In memory care apartments in Frankfort, KY at Dominion of Frankfort, your loved one has planned activities, events, and plenty of interaction with team members and friends to look forward to.
Find the help you need today
At Dominion of Frankfort, we're here to help seniors and families navigate the challenges of dementia. Our experienced team can provide answers to questions about costs, care, and services. Contact us today to learn more.