When you are the primary caregiver for a loved one, it can be challenging to find time for yourself. You may feel like you are constantly running around and never have a moment to rest. Respite care is your solution.
Respite care gives live-in caregivers a short-term break. Whether this break involves hours or weeks, this type of senior care can help caregivers attend appointments, run errands, work outside their homes, or take a vacation.
Let's discuss the types of respite care available in the Commonwealth of Kentucky. Use this guide to learn more about:
Caregiver burnout and how to avoid it
Where to find respite care in Kentucky
How to pay for the costs of short-term care
Assisted living in Frankfort, KY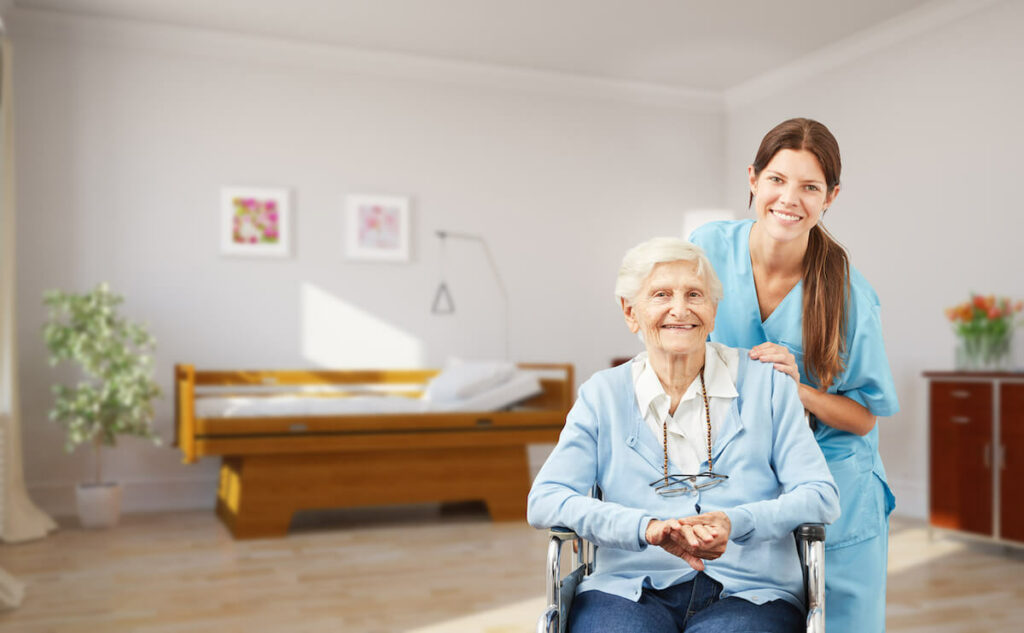 What is respite care?
Respite care is temporary care that is provided to someone who is recovering from an illness or injury. It gives family members providing long-term care a much-needed rest.
It is available at home, in an adult day center, or in a residential facility. Respite care can be either short-term or long-term, depending on the needs of the individual and their family caregiver.
Why do people need respite care?
There are many reasons why caregivers might need to utilize respite care. They may need a break from the daily grind of caregiving or time to care for their health. Respite care offers an opportunity to take a vacation or visit family.
Short-term care offers seniors:
Assistance with household tasks
Transportation to medical appointments
General medical care
New companionship
Caregiver burnout is a state of emotional, mental, and physical exhaustion caused by the stress of caring for someone else. It's not uncommon for caregivers to feel resentful, overwhelmed, and isolated.
Receiving a break can be a massive blessing for caregivers struggling with burnout. Providing the proper level of care can become compromised without much-needed chances to rejuvenate.
What are the three types of respite care?
There are three main types of respite care available:
Adult day service
In-home care
Residential care
Adult day service is a community-based program that provides seniors with activities and socialization opportunities during the day. This can include outings, meals, transportation, and recreation.
This style of short-term care is usually found in a senior center, church, or non-profit community organization. Adult day services typically operate during daytime hours, Monday through Friday.
Kentucky cost: between $25 and $85 per day
In-home respite can give the caregiver a break to run errands or nap. Trained professionals visit the home and provide customized services, anywhere from a few hours to full days.
Kentucky cost: between $15 to $35 per hour
Residential respite care is provided in a senior living community such as a:
Nursing home
Assisted living facility
Memory care community
Residential short-term care is provided in a facility specifically designed for respite care. Residential stays typically offer 24-hour supervision and support, as well as access to amenities such as meals, transportation, and activities.
Loved ones can live in luxurious accommodations in senior housing. Think of this as a hotel stay with the benefit of personalized care.
Kentucky cost: between $125 and $325 per day
How to Pay for Respite Care
There are several ways to pay for respite care, including Medicaid waivers, long-term care insurance, out-of-pocket, and VA benefits.
Medicaid doesn't cover respite care as a standard benefit. However, Kentucky offers a Medicaid Waiver program that includes respite care coverage.
VA benefits can be used to cover the cost of respite care for veterans and their families. If you receive a VA pension, you might also qualify for a benefit called Aid and Attendance, which can help pay for respite care.
Long-term care insurance can help cover the cost of respite care. Policies typically cover a certain number of days or weeks per year. However, not all policies will cover short-term stays. Check with your provider.
Out-of-pocket costs can be paid directly to the provider. Most senior living services are private pay.
Respite Care at Assisted Living in Frankfort, Kentucky
To give you an example of how residential respite care works, let's use an example of an assisted living facility in Frankfort, KY.
Assisted living is a type of housing that provides supportive services for older adults who need help with activities of daily living such as bathing, dressing, and eating.
These communities typically offer support around-the-clock. Socialization, games, and activities are significant bonuses.
Personal care provides a higher level of care than assisted living in Kentucky. Dominion Senior Living of Frankfort offers luxurious short-term stay options and amenities:
Private rooms
Assistance with daily activities
Medication reminders
Emergency call system technology
Life enrichment activities
Worship services
Cyber café
Salon services
Transportation
On-site rehabilitation and health care services
Find Respite Care Services Near You
If you are a caregiver considering assisted living or need a break, respite care is a great place to start.
For more information about respite care and assisted living in Kentucky, contact Dominion of Frankfort or find a community near you.