For senior living, Kentucky offers some excellent options. Dominion of Richmond is one personal care and memory care community located in the beautiful heart of Kentucky. This senior living community proudly gives seniors a wide array of services and amenities.
But what about Kentucky in general? Why should seniors consider making the Bluegrass State their home? Here are a few reasons and benefits of choosing Kentucky for senior care.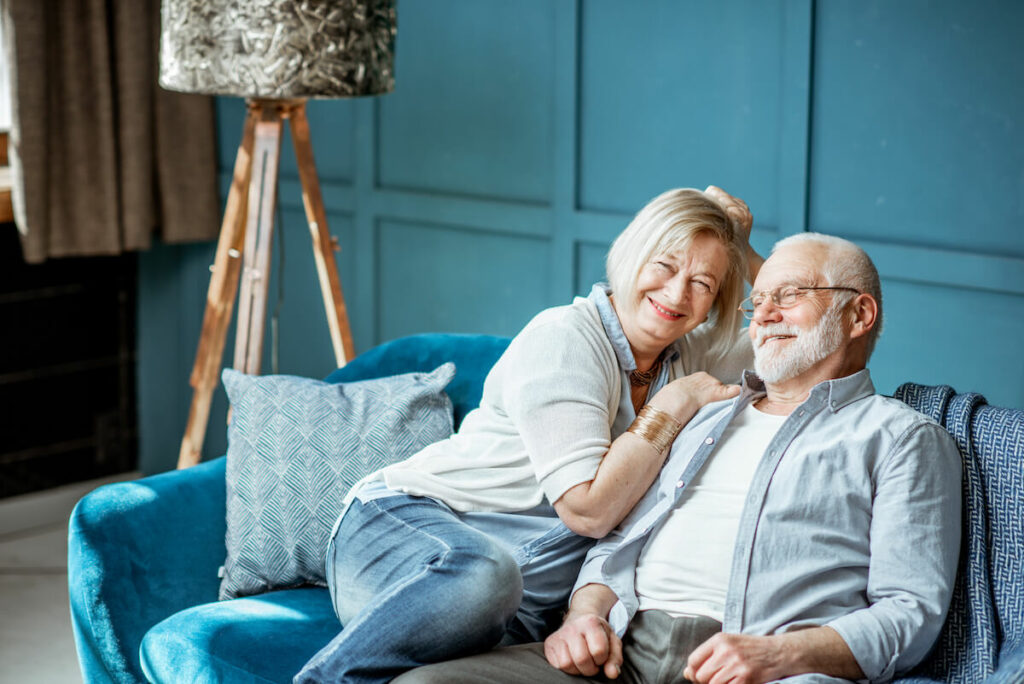 1. Kentucky Senior Care
The healthcare in Kentucky is excellent. Louisville has three nationally ranked hospitals, according to U.S. News & World Report.
The number one hospital in the state is located in Lexington, a city near Richmond. The University of Kentucky Albert B. Chandler Hospital is a high-performing geriatric care center in addition to many other services.
2. Beautiful Scenery
One of the best things about Kentucky is its stunning natural beauty. From the rolling hills of the Appalachians to the picturesque horse farms in the Bluegrass region, there's something for everyone to enjoy.
Seniors who love spending time outdoors will be especially pleased with all Kentucky nature offers.
3. A Rich History
Kentucky is steeped in history. Abraham Lincoln was born here. The state was also the site of pivotal Civil War battles.
There are countless museums and historical sites for seniors to explore, and Richmond is home to many well-preserved antebellum homes.
People who call Dominion of Richmond home enjoy taking community trips to historical attractions such as:
White Hall Historic Site: a former residence of Muhamad Ali
Fort Boonesborough: the original site of the park created by Daniel Boone
The Battle of Richmond Visitors Center and Battlefield Park: a Civil War battle site
4. Great Food
No discussion of Kentucky would be complete without mentioning the delicious food. Our state is known for its barbecues, country ham, and libations—all seniors' favorite foods! Richmond is home to several locally-owned restaurants that serve up traditional Southern fare.
Some of them include:
Smitty's Southern Style BBQ
Jackson's Restaurant
Winkler's Stockyards Restaurant
Dominion of Richmond residents enjoy three chef-prepared meals every day. The culinary team makes heart-healthy meals and Southern-cooked favorites.
5. Affordable Senior Housing
Another great reason to consider senior living in Kentucky is the affordability of senior housing. According to the 2021 Genworth Cost of Care Survey, some of the nation's most affordable assisted living is within the commonwealth.
The national average cost of assisted living: $4,500 per month
The Kentucky average cost of assisted living: $3,448 per month
The Lexington area's average cost of assisted living: $4,568 per month
The Elizabethtown area's average cost of assisted living: $3,225 per month
Like most things, senior living tends to get cheaper in rural areas and smaller towns. In addition, property taxes in Kentucky are some of the lowest in the country. People who choose senior living communities in Kentucky don't have to pay property taxes or fluctuating utility bills.
Dominion of Richmond offers seniors a variety of floor plans and pricing options. Senior living is more cost-effective than most people think.
6. A Slow Pace
Seniors who want to take their time and enjoy a slower pace of life can find it here in Kentucky. We don't have any significantly big cities. Louisville is modest-sized, followed by Lexington, with a population of just over 300,000.
We do have lots of small towns with friendly people and cozy atmospheres. It's perfect for seniors who want to escape the hustle and bustle!
7. Senior Care in Richmond, Kentucky
In addition to being picturesque, Kentucky is also known for its Southern hospitality. The people of Kentucky are friendly and welcoming, and they take pride in their state. It's no different at the Dominion of Richmond personal care and memory care community.
Dominion of Richmond honors God through service to seniors. Retirees who want to give up the hassles of life can find this community in the Heritage Place subdivision. Senior care is delivered by professionals who offer:
Medication management
Bathing, dressing, and grooming assistance
Full-time licensed nurse support
On-site rehabilitation
Regular wellness assessments
8. Personal Care Senior Living: A Kentucky Treat
Personal care is a service similar to assisted living. The state of Kentucky licenses personal care homes. Assisted living facilities are not as strictly regulated.
Due to licensure, personal care offers a few more services than assisted living. However, the level of care is not as intensive as a nursing home.
Memory care is an additional service that offers residents the opportunity to receive a continuum of care.
Kentucky has so much to offer seniors! From the beautiful scenery to the delicious food, there's something for everyone to enjoy. More and more seniors are choosing to make this wonderful state their home.
Explore Senior Living in Kentucky
Visit Dominion of Richmond today and experience all that Kentucky senior living offers. Contact us to arrange a tour.