Choose Your Dominion Lifestyle Option:
Athens Senior Living Honoring God Through Service
Choose Your Dominion Lifestyle Option:
Health care Meets Hospitality in the Volunteer State
Dominion Senior Living of Athens offers memory care and assisted living in Athens, Tennessee. Our assisted living and memory care community is located on a 10-acre property, including a scenic pond, walking path, and sensory gardens – which all encourage resident engagement and activity. Conveniently located between Knoxville and Chattanooga, Athens, TN is known as "The Friendly City." Enjoy its quaint atmosphere and Great Smoky Mountain views year-round. For retirement communities, Athens has a lot to offer seniors.
Dominion Senior Living of Athens
Availability, Pricing & Tours
2090 West Madison Avenue
Athens, TN 37303
Talk to a Senior Living Expert or Explore
Dominion of Athens in Person
Let us know you're interested in visualizing your new lifestyle by taking a tour of our community. When you're ready, Dominion Senior Living will customize a thoughtful program that works for you and your loved one.
Photography from Dominion of Athens, Tennessee
Meet Our Executive Director
Our Mission is Excellent Service Through Faith and Compassion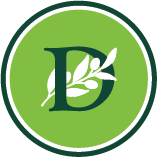 Dominion Senior Living of Athens
Kelly Neuharth began her career in communications, human resources, and office administration before taking a position as Office Manager in an assisted living community six years ago.
Senior living is where she discovered her true passion: she loved interacting with the residents and working with their families. For the first time, she truly enjoyed coming to work. Her love for the elderly has grown, and she firmly believes this is where the Lord has placed her. From Office Manager, she assumed a role as a Senior Business Office Director, supporting eight other communities. From there, the Lord led her to Dominion Senior Living. As an Executive Director, she's committed to caring for residents and their families and being a part of the team.
Talk to a senior living expert or schedule a tour of Dominion of Athens.