Faith-Based. Family-Owned.
Serving your loved one through faith and compassion.
Our senior living communities are honoring God through service to seniors.
Choose Your Dominion Lifestyle Option:
Our Mission Is Excellent Service Through Faith and Compassion
We believe our Dominion Lifestyles should enrich the minds, bodies, and souls of our residents. Our person-focused approach allows each resident to choose how they spend their day enjoying our fun activities.
Health Care Meets Hospitality
Our independent living, assisted living, and memory care lifestyles come with top-notch amenities for residents. From private apartments to home-style meals, assistance with daily living, and housekeeping. It's covered in our all-inclusive pricing.
See a Dominion Community in Person
Let us know you're interested in visualizing your new lifestyle by taking a tour of a Dominion community. We look forward to meeting you! 
For potential partnerships, take a look at our Vendors page.
Personalized care and living plans for your loved one.
We are more than an assisted living facility. Dominion communities offer a respectful, dignified, and loving alternative for seniors who do not require intensive, skilled nursing care.
Our memory treatment is thoughtfully crafted to weave a resident's background, skills, and activities into a personalized program. It all comes together to make a one-of-a-kind memory care community.
Created for active adults 55+ who seek to get the most out of life, Everlan by Dominion is a new community that fuses luxury and innovation with thoughtful design. Imagine an upscale living environment free of maintenance and worries.
Meet our extraordinary residents and read their stories.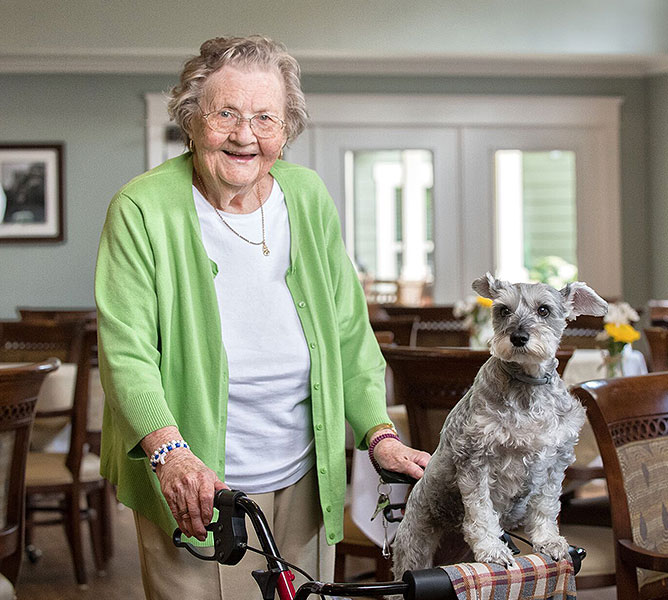 Clover Hill Senior Living
Ms. Bonnie has an exercise buddy, Chloe, that loves to walk with her every day. A resident at Clover Hill, in Maryville, for several years, Bonnie was born near the Smoky Mountains.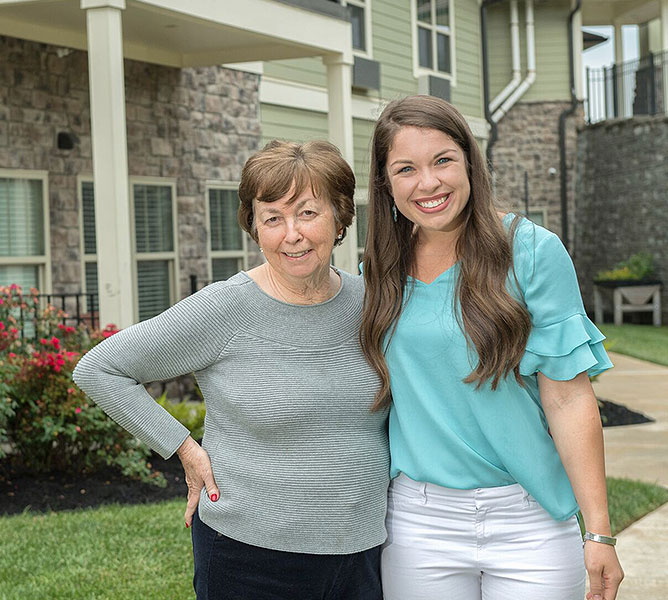 We love having Ms. Elaine as a resident. She is always making others' days with her kinds words and fun personality. Elaine was a wonderful teacher and a champion golfer!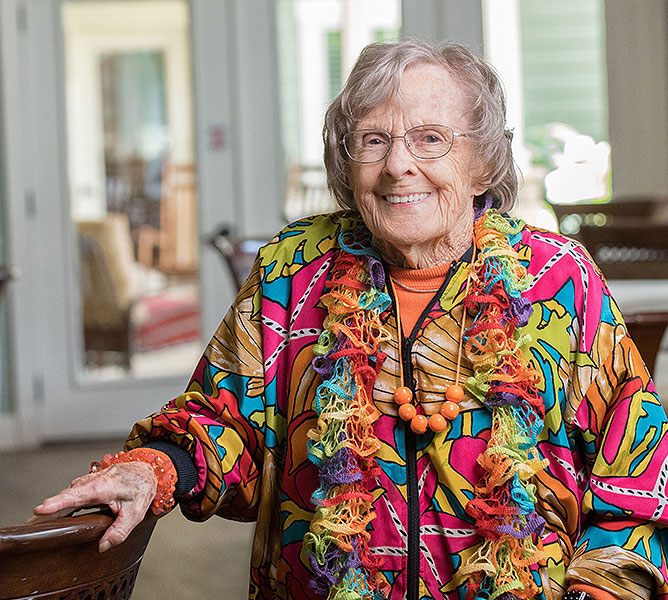 Clover Hill Senior Living
Mrs. Mary chose Clover Hill as her home almost two years ago and her stories of growing up in The United Kingdom told in her British accent never fail to fascinate her audience.
Videos from our Dominion family of communities.
Find Your Community By State