Alzheimer's and Dementia Care
Choose Another Dominion Lifestyle Option:
Help for Alzheimer's, Dementia, and Other Memory Impairments
We recognize that caring for the daily needs of a loved one with dementia can be filled with physical, emotional, spiritual and financial challenges. The stress of one-on-one caregiving can be debilitating to you—the primary caregiver—and other family members. This may cause illness, affect your job and harm other relationships in your life. It's okay to explore other caregiving options.
Talk to a Memory Care Expert or Schedule a Tour of a Dominion Community
Dominion Senior Living will customize a thoughtful program that works for you and your loved one.
Our communities' goal is to assist with daily activities as needed while helping our residents maintain their independence. Team members are available 24-hours a day to support residents with activities like dressing, bathing, medication reminders, and coordination of transportation and health services.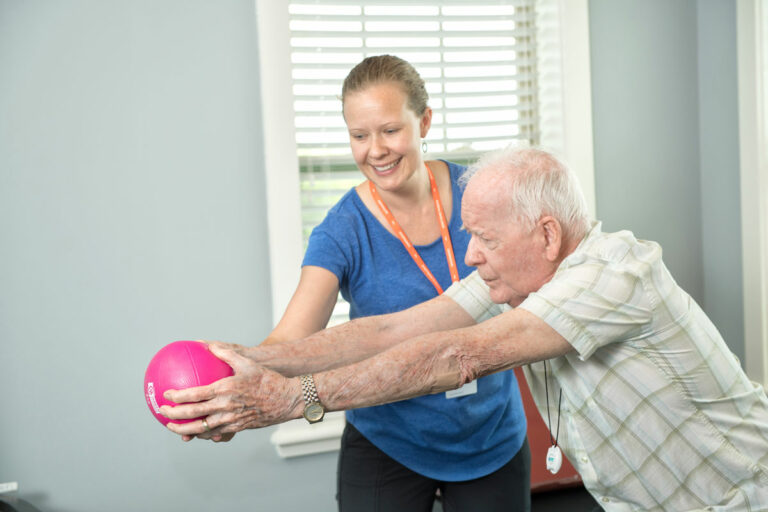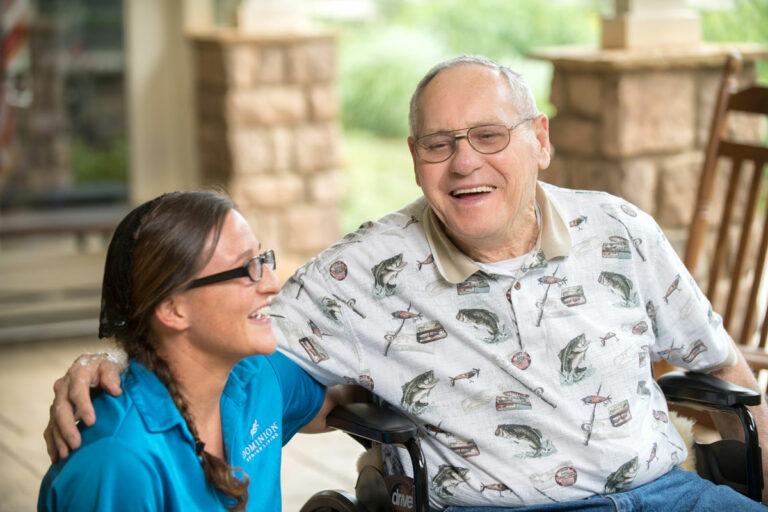 A personalized care plan is developed for each new resident. Our Wellness Director will meet with you and your family so that our caring professionals understand your expectations of care. In each moment, we touch the lives of our residents with understanding, patience, compassion, dignity, respect, and joy to be that best friend each resident needs. We know that the first step—visiting or making that telephone call—is often the most difficult. We also know that spending quality time with your loved one—knowing they are safe and engaged—is the ultimate reward.
Each member of our memory care team completes significant training and supervision to meet the individual communication, physical and emotional needs of each unique resident. We ensure our staff is prepared for even the most challenging and unique situations—embracing them in a positive and warm manner to ensure the best outcomes.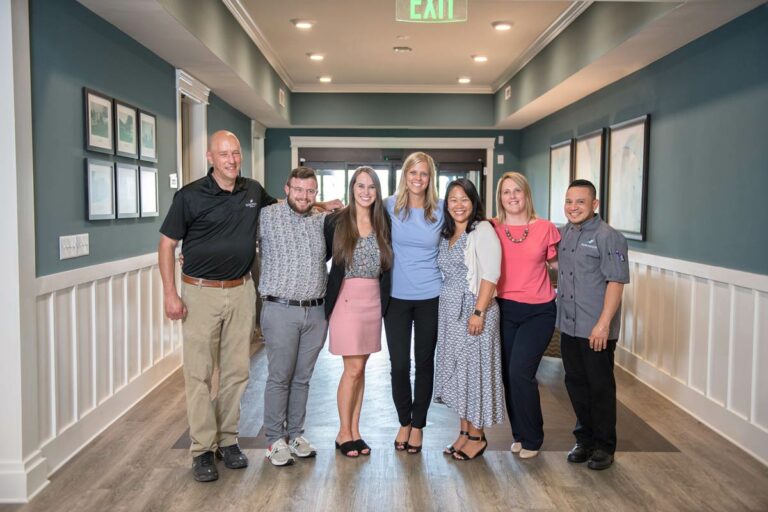 Tour Memory Care at Dominion
Learn more about our memory care communities.