For seniors living with dementia, finding the right type of care can be challenging. Some senior living communities are designed to meet the unique needs of those with dementia. However, not all communities are created equal.
Dominion Senior Living of Bristol cares for seniors with Alzheimer's and dementia. We are the only dementia-specific senior living community in Bristol, TN.
Our community proudly delivers specialized memory care. We offer evidence-based care for our residents. Continue reading to learn what sets us apart from other types of senior care in Bristol, TN.
Do Bristol nursing homes offer memory care?
Memory care facilities and nursing homes provide 24-hour supervision, care services, and nutritious meals. However, memory care places a higher focus on the quality of life of its residents.
Bristol nursing homes provide more comprehensive medical care. Residents of nursing homes typically need help with activities of daily living, such as bathing and dressing. These residents usually cannot care for themselves due to injuries or chronic conditions.
Nursing homes also have on-staff doctors and nurses who provide around-the-clock medical care.
Memory care communities are designed specifically for those with dementia or Alzheimer's. These communities offer specialized support, along with a variety of recreational and therapeutic activities.
Dedicated dementia care gives seniors a sense of independence thanks to a higher staff-to-resident ratio.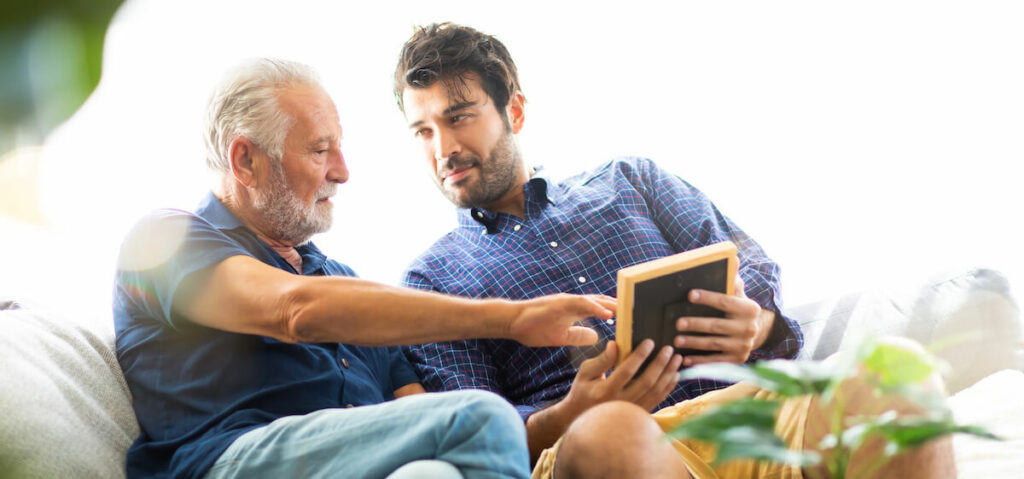 Do assisted living facilities in Bristol offer memory care?
Yes. There are several different types of assisted living facilities. Some facilities focus on providing basic care for seniors. Others offer additional services, such as memory care.
Assisted living and memory care communities help make the transition easier for people who are already residents. Dementia care units are usually locked areas of the building. These communities can also benefit aging couples at different stages of life.
The Benefits of the Only Bristol Dementia Care Community
The care team at Dominion Senior Living of Bristol ensures residents always have access to the care they need. Our community is built for resident comfort and family peace of mind. Consider the benefits of our memory care community.
A Secure and Comforting Environment
Our community offers a secure and easy-to-navigate environment for residents. We have 24-hour team members and security cameras throughout the community to give family members peace of mind.
Unlike an assisted living and memory care community, residents have more indoor and outdoor space to explore. Our calm and secure environment reduces the risk of wandering.
Our environment includes:
Comfortable common areas
Fitness room
Television lounge
Dining Room
Secure outdoor patio
A Caring and Compassionate Team
Our team members are specially trained to meet the unique challenges of caring for those with dementia. They are patient, caring, and compassionate. They go above and beyond to ensure our residents feel comfortable and at home.
We also have a low staff-to-resident ratio so that our residents always have someone available to assist them when needed.
Team members provide:
Evidence-based therapies
Bathing and grooming assistance
Feeding assistance
Medication administration
Health supervision
On-site rehabilitation
Activities Designed for Those with Dementia
Some memory care communities offer the same activities for all residents, regardless of cognitive ability. We believe people with dementia should have activities tailored specifically for them.
Our activities include recall, music, and art therapy, led by qualified senior living professionals. These activities help our residents maintain their cognitive abilities and live fuller lives.
Some of our popular activities include:
Gardening
Spiritual activities
Themed activity days and celebrations
Life enrichment stations
Live entertainment
Supervised outings
Discover The Difference of A Specialized Memory Care Community in Bristol, TN
Finding the correct type of care is essential for seniors with Alzheimer's and dementia. Dominion Senior Living of Bristol is the only dementia-specific community in Bristol, TN.
We offer a secure environment with a caring and compassionate staff. Our activities are designed specifically for those with dementia. We go above and beyond to ensure residents feel comfortable and at home.
Visit us today to learn more about what we have to offer!