Choose Your Dominion Lifestyle Option:
Senior Living | Chattanooga, TN | Honoring God Through Service
Choose Your Dominion Lifestyle Option:
Senior Care, Homes, and Hospitality in the Volunteer State
Dominion Senior Living of Hixson offers assisted living services and memory care to seniors living in Hixson, Tennessee. Hixson is a quaint suburb of Chattanooga in Hamilton County, a convenient location for senior living; Chattanooga, TN families can easily visit and residents are able to use some of the best health services in the state. Our community is surrounded by dense foliage and trees, making for a secluded and picturesque atmosphere.
See why Hixson, TN is one of the best places to live in Chattanooga for seniors. Families are encouraged to visit.
Dominion Senior Living of Hixson
Availability, Pricing & Tours
2143 Northpoint Boulevard
Hixson, TN 37343
Talk to a Senior Living Expert or Explore Senior Living in the Hixson Neighborhood of Chattanooga
Let us know you're interested in visualizing your new lifestyle by taking a tour of our community. When you're ready, Dominion Senior Living will customize a thoughtful program that works for you and your loved one.
Photography and Videos From Dominion of Hixson
Meet Our Executive Director
Our Mission is Excellent Service Through Faith and Compassion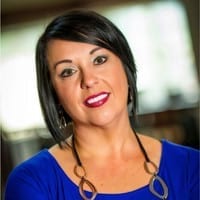 Dominion Senior Living of Hixson
Beth Baxter began her professional career as a senior health care social worker.
From the beginning, her passion for helping those around her and assisting seniors with excellence as they navigate the aging process has been evident. Beth has spent the last 17 years working along the entire continuum of aging care. This has helped her develop the skills that contribute to her leadership style. She leads a strong and knowledgeable team at Dominion of Hixson and is well respected among her peers in the Chattanooga senior living communities.
Beth and her husband, Eric, have one son and love living in Chattanooga, Tennessee.
Talk to a senior living expert or schedule a tour of Dominion of Hixson.