Choose Your Dominion Lifestyle Option:
Maryville Assisted Living Honoring God Through Service to Seniors
CLOVER HILL SENIOR LIVING | MARYVILLE
Choose Your Dominion Lifestyle Option:
Healthcare Meets Hospitality In The Volunteer State
Clover Hill Senior Living | Maryville is a state-of-the-art 26,000 square-foot assisted living community offering Alzheimer's and dementia care in a secure environment. Our pastoral community offers sweeping views of the Smoky Mountains in beautiful Blount County. Our community is 30 minutes from downtown Knoxville, TN and sits next to an 18 hole par 72 golf course. Welcome to our quiet retreat for residents, staff, and visitors.
Let Clover Hill Senior Living | Maryville provide the gift of assisted living, memory care, and respite care. Families in the Knoxville, Loudon, and Lenoir City area are encouraged to visit.
Clover Hill Senior Living | Maryville
Availability, Pricing & Tours
2317 US-411
Maryville, TN 37801
Explore Clover Hill Senior Living | Maryville in Person
Let us know you're interested in visualizing your new lifestyle by taking a tour of our community. We look forward to meeting you!
Photography and Videos from Clover Hill Senior Living in Maryville, Tennessee
Meet Our Executive Director
Our Mission is Excellent Service Through Faith and Compassion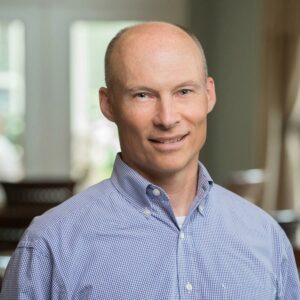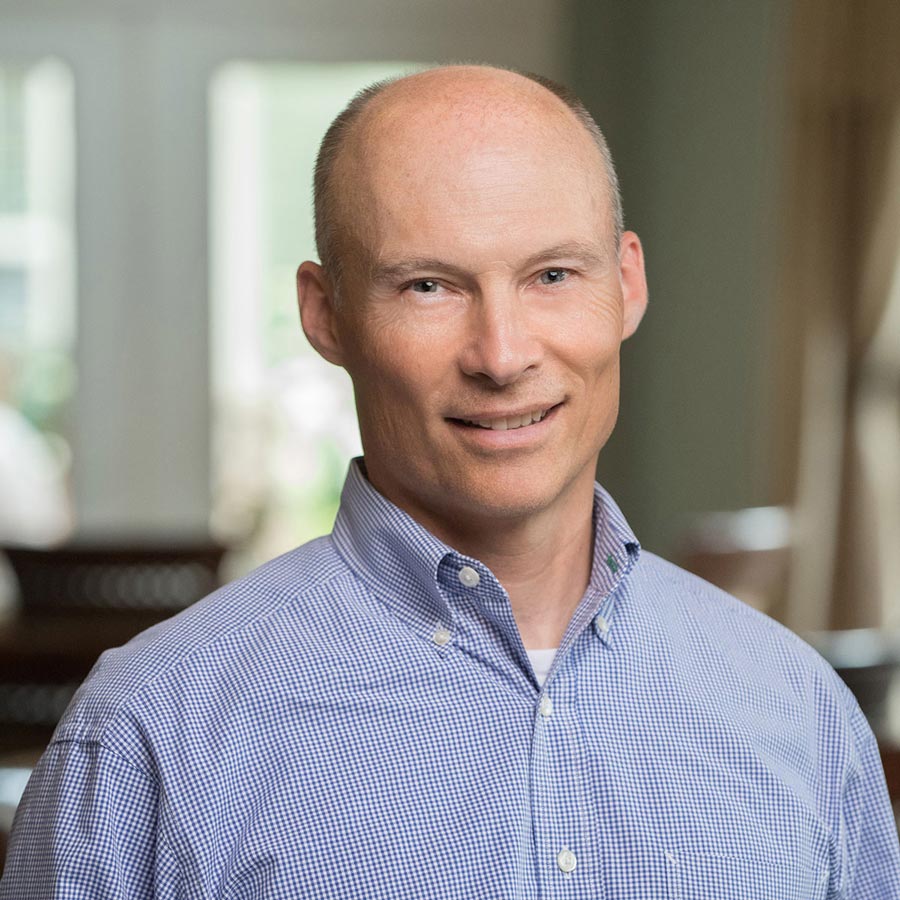 Clover Hill Senior Living | Maryville
A native of Pikeville, Tennessee, Skip Wheeler became a permanent resident of Knoxville after receiving his degree from The University of Tennessee.
Skip and his wife, Terri, have been married for 30 years and have two children, Phoebe Rose and Cole. Skip enjoys family activities, tennis, lake sports, BSF, and managing his Angus cattle farm. Skip's career with Dominion Development Group began in the business planning stages for senior living during the Spring of 2011. His service industry background, local business, and church connections have served him well in establishing the company's regional assisted living brand and reputation.
Continuing Care for Knoxville Area Seniors
When in-home care isn't enough, choosing the right care for your loved one is important. Clover Hill Senior Living's Memory Care Neighborhood provides state-of-the-art Alzheimer's/dementia-related care, using a unique approach designed to stimulate residents' memories and senses through practical life activities. We focus on caring for the individual, with programs that can be tailored specifically to your loved one's needs.
Common Questions About Memory Care
Assisted living, memory care, and respite care are all ways of improving the lives of seniors.
Assisted living provides healthcare and activities of daily living assistance to residents. Seniors enjoy making new friends and living without hassles.
Memory care is a higher level of personal care for seniors living with Alzheimer's or a type of dementia. Residents live in a secure environment and are encouraged to participate in purposeful activities guided by specialized team members.
Respite care provides short-term stays in a senior living community. This service gives caregivers a break and allows them to take vacations or personal time knowing their loved ones are receiving the support they need.
Nursing homes or skilled nursing facilities provide intensive 24-hour medical treatment and assistance with activities of daily living to people recovering from a procedure. They also assist people with chronic conditions who may be immobile or unable to care for themselves. This form of senior living is often the most expensive.
Skilled nursing provides short-term stays to help older adults return home. If your loved one doesn't require intensive medical care, memory care provides all the assistance and purposeful activity they need.
Discover the difference and take a tour of memory care at Clover Hill Senior Living | Maryville. Use our services for respite care to take a well-deserved rest.
Talk to a senior living expert or schedule a tour of our Maryville community.