Choose Your Dominion Lifestyle Option:
Senior Care in Richmond Honoring God Through Service
Choose Your Dominion Lifestyle Option:
Where Health Care Meets Hospitality In The Bluegrass State
Dominion Senior Living of Richmond offers care to older adults living in the surrounding areas of Madison County. Our community is in the Heritage Place subdivision as part of the Meridian Way master-planned community. Our home location is close to other senior-related businesses and health care services and convenient for our residents to use. We offer 60 two-bedroom, one-bedroom, and studio apartments for senior living. Lexington, KY is less than 30 minutes to the north.
Let Dominion of Richmond provide the gift of personal care. Kentucky heart and values for your family.
Dominion Senior Living of Richmond
Availability, Pricing & Tours
200 Meridian Way
Richmond, KY 40475
Talk to a Senior Living Expert or Explore Dominion of Richmond in Person
Let us know you're interested in visualizing your new lifestyle by taking a tour of our community. When you're ready, Dominion Senior Living will customize a thoughtful program that works for you and your loved one.
Photography and Videos From Dominion of Richmond
Meet Our Executive Director
Our Mission is Excellent Service Through Faith and Compassion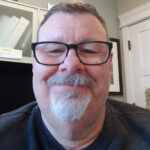 Dominion Senior Living of Richmond
Wayne Karczewski has been a resident of Richmond, KY for almost 20 years. Wayne is a nurse and has been in senior care for close to 30 years. "I am happy to be in my hometown and blessed to honor God through service to seniors."
Talk to a senior living expert or schedule a tour of Dominion of Richmond.