Senior care experts at the National Institute on Aging define respite care as "short-term relief for primary caregivers. It can be arranged for just an afternoon or for several days or weeks. Care can be provided at home, in a health care facility, or at an adult day center."
Respite care offers a secure, comfortable place for seniors to call home during short stays. Guests live just like residents with access to excellent care and amenities. In communities like Dominion of Sevierville, respite care offers the following care services and amenities:
Assistance with daily activities like bathing, dressing, and meals
Medication reminders
Emergency call system technology
Secure, private rooms
Life enrichment activities
Worship services
Cyber café
Salon services
Transportation
On-site rehabilitation and health care services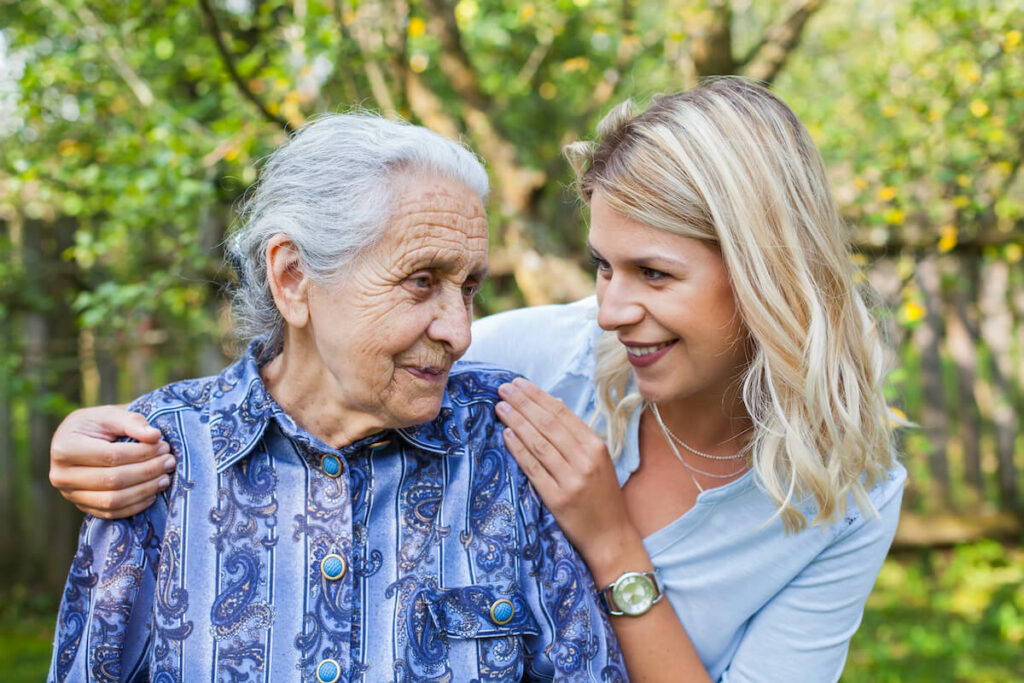 If you've been the primary caregiver for your loved one, respite care services can step in while you're away. You may have an upcoming vacation or event or just need a break. Respite care at Dominion of Sevierville gives you and your loved one the opportunity to rest, recuperate, and have new experiences.
Senior care experts agree that caregiver burnout is real and asking for help is normal.
What is Caregiver Burnout?
Caregiver burnout is a state of physical, emotional, and mental exhaustion that may impact your mood and well-being. Burnout can happen when those who are caring for others neglect themselves. They may also try to do more than they can physically, emotionally, or financially handle. Their intentions are good, but the result can be negative for both the caregiver and their loved one.
Many caregivers also feel guilty if they spend time on themselves rather than their ill or elderly loved ones. Caregivers who are "burned out" may experience fatigue, stress, anxiety, and depression.
Signs of caregiver burnout
Emotional and physical exhaustion.
Withdrawal from friends, family, and other loved ones.
Loss of interest in activities you previously enjoyed.
Feeling irritable, helpless, or hopeless.
Changes in appetite, weight, or both.
Changes in sleep patterns.
Getting sick more often.
Feeling overwhelmed
It's important to know that help is available. You don't have to do everything on your own.
Respite care can be a welcome reprieve for both the caregiver and the senior. You can prevent caregiver burnout by taking advantage of respite services and taking care of yourself. If you're considering long-term senior care for your loved one, respite care can be a good way to try this option out.
At Dominion of Sevierville residents and visitors can enjoy the majestic views of the distant Smoky Mountains and listen to the rustling creek that runs along with our property. If your loved one is experiencing signs of dementia, help is available. Senior care experts who are trained to care for seniors with Alzheimer's and other types of dementia provide expert level care.
Customized care in soothing environment
Caring for a loved one who needs daily assistance can be hard. Don't let caregiver burnout keep you from caring for yourself and giving the best to your loved one. At Dominion of Sevierville, respite care can give you the peace of mind that your loved one is taken care of, even when you can't be there.
Our calming, serene environment, dining, assistive services, and trained team can give your family a break. Prevent caregiver burnout and offer your loved one the best possible short-term stay.
It's okay to ask for help. Let us be your respite care resource.
Contact us today to learn more about respite services. Senior care experts are standing by to help.