If you're looking into potential senior care options for yourself or a loved one, a simple search for "assisted living Tennessee" may lead you toward a whole host of options. Assisted living is typically helping seniors with activities of daily living, and understanding what that means and what your loved one's needs are is an important first step.
What are activities of daily living (ADLs)
Basic activities of daily living are usually the physical skills required to manage one's basic physical needs, including personal hygiene or grooming, dressing, toileting, transferring or ambulating, and eating.
Does your loved one need more help with any of the following?
Cleaning up the house and daily chores
Getting dressed in the morning
Keeping up with their medications
Getting ready for bed
Walking, eating, or bathing
If so, assisted living in Athens, TN may be a good fit for their lifestyle.
Activities of daily living are usually classified into basic ADLs and Instrumental Activities of Daily Living (IADLs). Instrumental Activities of Daily Living (IADLs) include more complex activities related to the ability to live independently in the community.
What are Instrumental Activities of Daily Living (IADLs)?
IADLs include more complex activities related to the ability to live independently in the community. This includes activities such as managing finances and medications, food preparation, housekeeping, and laundry. The good news is, that if your loved one needs some help in those areas, assisted living can really offer a better quality of life.
What does assisted living include?
Assisted living in communities like Dominion of Athens, provides seniors with comprehensive care and helps with the tasks to keep them independent. Team members are available 24-hours a day to support residents with activities like dressing, bathing, medication reminders, and coordination of transportation and health services.
In addition, your loved one won't have to worry about doing all the cooking or housekeeping. At Dominion of Athens, dining is designed with our residents in mind, with healthy delicious choices that are freshly prepared. Our compassionate team members are devoted to residents' well-being and help manage those IADLs so that your loved one can get back to enjoying life.
What is life like in an assisted living community?
The Dominion difference is clear in assisted living. Tennessee seniors have an array of services and amenities that help them live more freely and independently. In addition to assistance with ADLs/IADLs, seniors benefit from:
Medication Reminders
Emergency Call System Technology
Private Rooms
Worship Services
Life Enrichment Activities
Cyber Café
Salon Services
Transportation
On-Site Rehabilitation and Health Services
In addition to the customized care residents receive, there's also the added benefit of a well-developed social life. Social interaction for seniors is vital to their health and well-being and shouldn't be overlooked. Seniors who live at home are at a much higher risk of becoming isolated, lonely and depressed.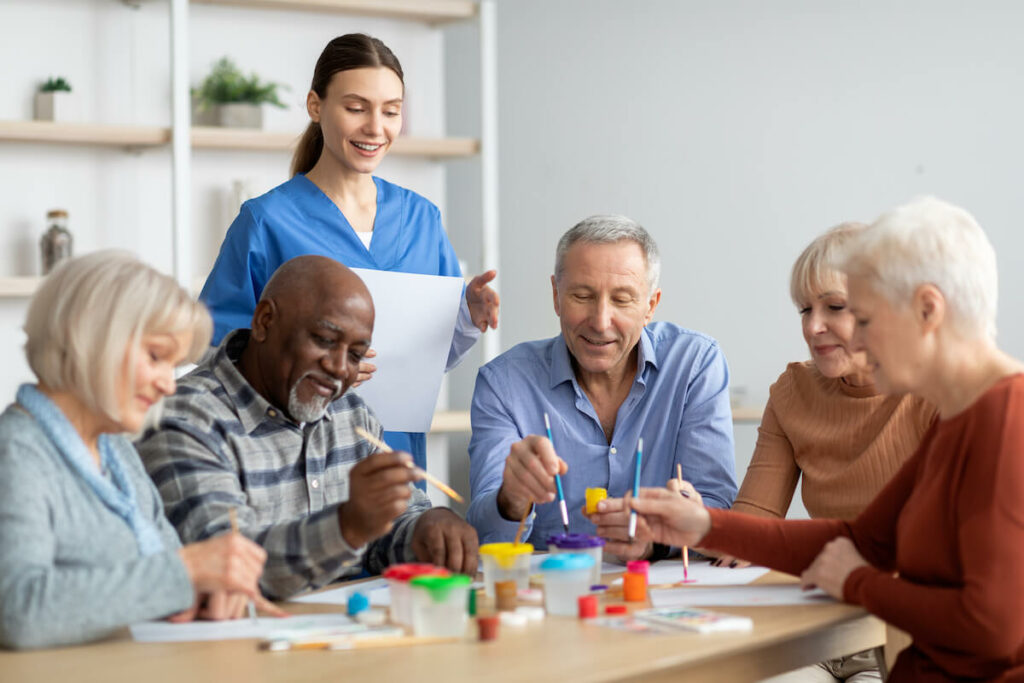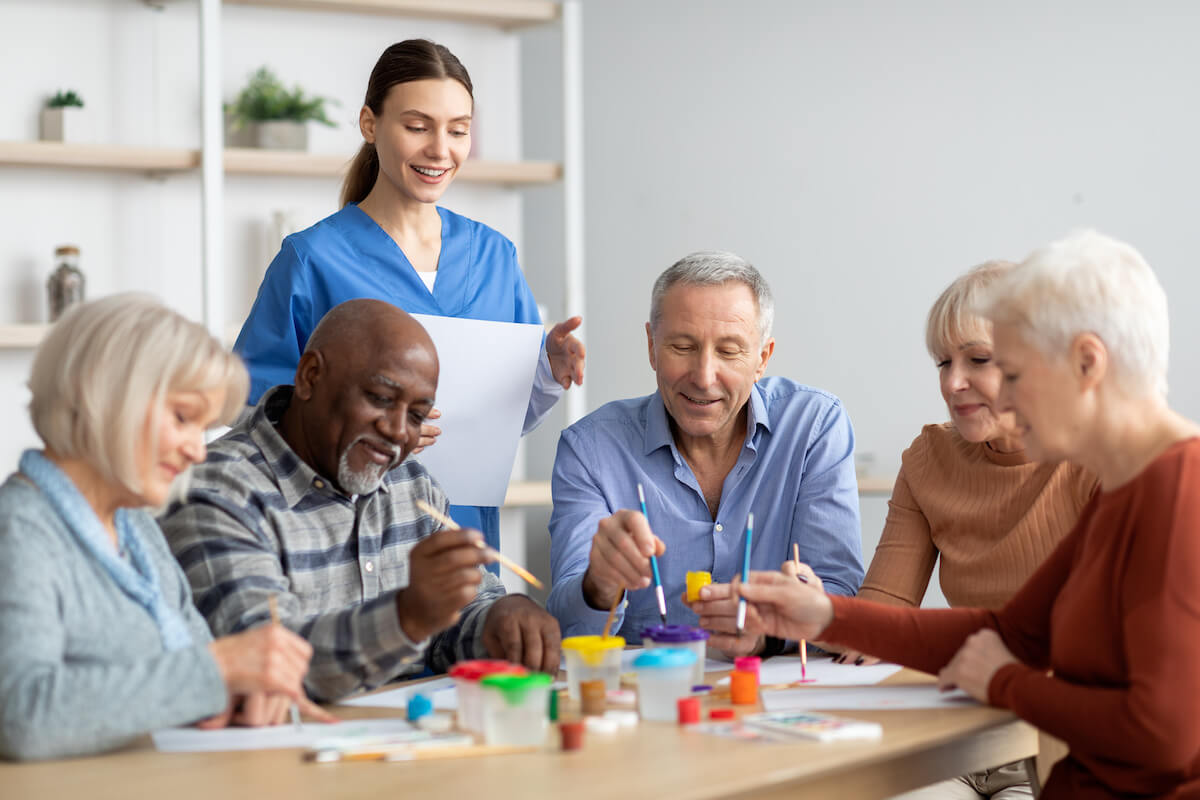 Social isolation has been linked to many health problems which can be prevented with an active, engaged environment like an assisted living community. Seniors who stay socially and physically active lower their risk of:
Heart disease
Stroke
Obesity
Diabetes
Anxiety
Depression
Cognitive decline
What kind of activities are there in assisted living?
Assisted living communities cater to the needs of their residents by providing opportunities to get together at parties, themed events, outings, daily exercise groups, hobbies, and more. Seniors can participate as much or as little as they like in planned group activities or solo pursuits. We make life easier to enjoy by removing the hassles associated with daily living so that residents can experience more joy and fun.
Is it time to learn more about assisted living in Athens, TN?
Absolutely. The team at Dominion Senior Living is here to help answer any questions about lifestyle, care, and activities. Let us be your expert senior living resource. Call us today at (423) 405-3075 to set up a tour of our community. Let us show you the Dominion difference in person.