Celebrating a Historic Icon
Martin Luther King Jr. Day holds a very special place in the heart of one of our residents. Our very own Dr. Jack witnessed Dr. King's "I Have a Dream" speech in 1963 while serving in the United States Army. The speech left a lasting impression on Dr. Jack, one that saw him make a promise to pray each day that his life reflected the dignity and courage of those like Rosa Parks and Dr. Martin Luther King Jr.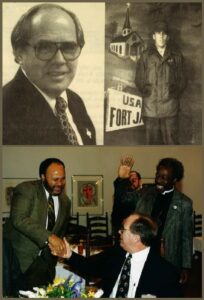 Learn more about the people we respect and the events we celebrate; reach out to us today!