Choose Your Dominion Lifestyle Option:
Senior Living in Tennessee Honoring God Through Service
Choose Your Dominion Lifestyle Option:
Memory Care Meets Hospitality In The Volunteer State
Dominion Senior Living of Crossville offers memory care to seniors and their families living in Crossville, TN. Retirement communities with an extra focus on care are available for Tennessee seniors. Located on the Cumberland Plateau and conveniently between Nashville and Knoxville, our location has a beautiful climate all year round. Our community is a short distance to premier medical facilities, scenic nature views, and a quiet downtown.
Let Dominion Senior Living of Crossville provide the gift of memory care. Middle Tennessee families are encouraged to visit.
Dominion Senior Living of Crossville
Availability, Pricing & Tours
887 Woodlawn Road
Crossville, TN 38555
Explore Tennessee Senior Living in Person
Let us know you're interested in visualizing your new lifestyle by taking a tour of our community. When you're ready, Dominion Senior Living will customize a thoughtful program that works for you and your loved one.
For potential partnerships, take a look at our Vendors page.
Photography from Our Community Providing Senior Living in Tennessee
Meet Our Executive Director
Our Mission is Excellent Service Through Faith and Compassion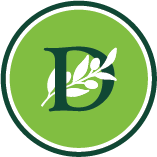 Dominion Senior Living of Crossville
Check back soon for more information about our Executive Director!
Continuing Care for Tennessee Seniors
Older adults require different health and wellness services as they age. Memory care at Dominion Senior Living of Crossville makes the transition from home care to residential care easier and more comforting. Families can return to enjoying precious moments with their loved ones thanks to Alzheimer's and dementia care. Honor the life of your loved one in our memory care community in Crossville, TN.
Common Questions About Memory Care
Assisted living, memory care, and respite care are all ways of improving the lives of seniors.
Assisted living provides healthcare and activities of daily living assistance to residents. Seniors enjoy making new friends and living without hassles.
Memory care is a higher level of personal care for seniors living with Alzheimer's or a type of dementia. Residents live in a secure environment and are encouraged to participate in purposeful activities guided by specialized team members.
Respite care provides short-term stays in a senior living community. This service gives caregivers a break and allows them to take vacations or personal time knowing their loved ones are receiving the support they need.
Nursing homes or skilled nursing facilities provide intensive 24-hour medical treatment and assistance with activities of daily living to people recovering from a procedure. They also assist people with chronic conditions who may be immobile or unable to care for themselves. This form of senior living is often the most expensive.
Skilled nursing provides short-term stays to help older adults return home. If your loved one doesn't require intensive medical care, memory care provides all the assistance and purposeful activity they need.
Discover the difference and take a tour of memory care at Dominion Senior Living of Crossville. Use our services for respite care to take a well-deserved rest.
Talk to a senior living expert or schedule a tour of Dominion Senior Living of Crossville.