What is a personal care community, and why is it a good option for seniors in Kentucky?
A personal care community is a housing option that provides assistance with activities such as bathing, dressing, and eating. Personal care communities are typically smaller than nursing homes and have a more home-like atmosphere.
Seniors in Kentucky who are looking for an assisted living community (even the best assisted living community in Louisville, KY) can take advantage of personal care homes.
Dominion Senior Living of Louisville is a personal care home. We offer a variety of services and amenities, including:
24-hour staffing
Three meals per day
Transportation to medical appointments
Housekeeping and home maintenance
On-site rehabilitation
Our senior living community is located near many restaurants, shopping centers, and other attractions in the Northfield neighborhood.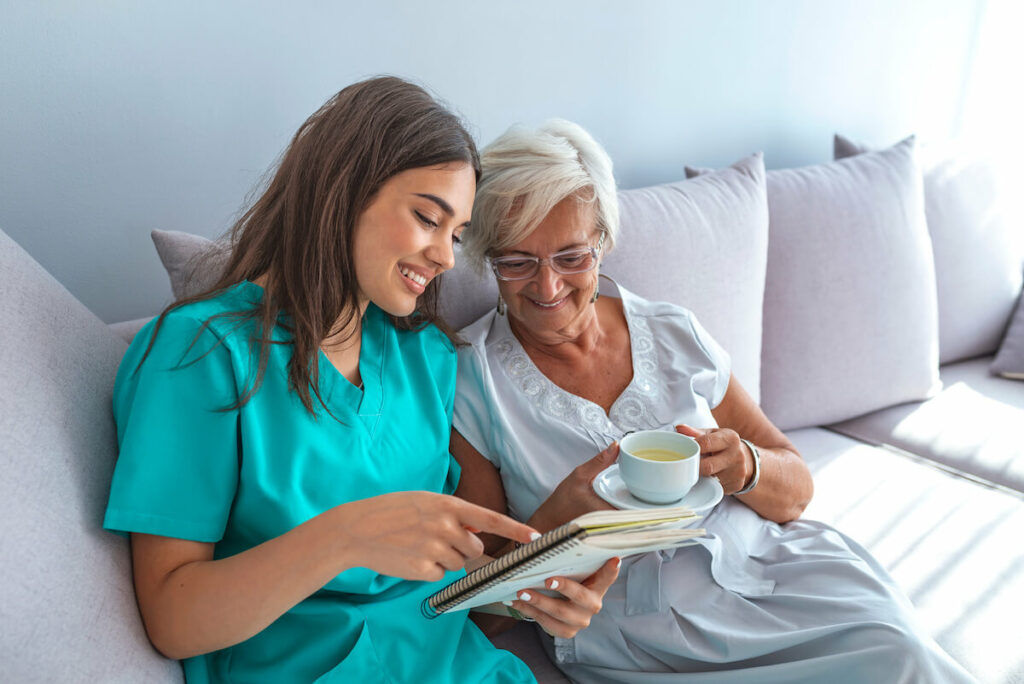 Seniors who are considering a personal care community should tour several communities. The key to finding the best senior living near you is asking lots of questions before deciding. Research on sites like this is an excellent starting point.
How does Dominion of Louisville compare to other personal care communities in Kentucky?
When considering a move to a personal care community, it's crucial to find the best fit. Receiving residential care should not be the end goal. Finding senior care that feels like family is essential.
Here's how Dominion of Louisville stacks up against other similar communities in the state:
Our community offers senior living support services, including memory care and assisted living services.
We have an on-site staff available 24 hours a day to provide residents with excellent care.
We also offer a variety of social and recreational activities for residents to enjoy
Our community is located in a desirable neighborhood.
Our community is family owned and operated.
Our community honors God through service to seniors.
What are some of the benefits that residents can expect at Dominion of Louisville?
Dominion of Louisville is a personal care home that offers residents a number of benefits. Prolonging an independent lifestyle is one of the most significant.
Staying socially active can help prevent various health problems, including heart disease and dementia. That's why our community is always grilling, chilling, and hanging out at Captain's Quarters.
Our community takes the hassle out of residents' lives. Whether that hassle is loneliness or getting dressed, we can provide individualized service.
Residents and their families can achieve additional peace of mind by knowing their future has a plan. We offer memory care in a secure section of the community. This added service provides comprehensive care for people with Alzheimer's and dementia.
What is the cost of assisted living in Louisville, and how does personal care compare?
The latest Genworth Cost of Care Survey (2021) indicates the price of assisted living facilities is rising. However, personal care can be a cost-effective option for many senior living support services.
The cost of assisted living in Louisville is about $3,500 per month. That cost is $1,000 less than the national average.
In Louisville, Kentucky, in-home care for about 44 hours per week equals over $4,700 per month. Nursing home stays can cost around $8,540 in the area.
Personal care is less intensive than assisted living and equals a lower cost. There is a lot of built-in value when considering this type of senior living. Consider what a monthly rate includes:
Housing with utilities included
Meals
Transportation
Housekeeping
Care services
Enriching activities
Wellness programs
We offer a continuum of care so residents can age in place. There's no hassle of moving to a new location for future needs.
Who should consider moving into a personal care community like Dominion of Louisville?
Dominion of Louisville is an ideal option for seniors who are looking for a secure, comfortable, and supportive environment.
The community is designed to meet the needs of residents who do not require intensive skilled nursing care.
Seniors and family members who are looking for long-term care should start by exploring Dominion of Louisville.
Our personal care home is suitable for people who:
Would like assistance with bathing and dressing
Could benefit from medication reminders and access to medical care
Want to participate in engaging activities
May not or prefer not to drive
Want to give up the hassles of life
Want more free time to enjoy their golden years
How do I find a personal care home near me?
Dominion of Louisville is an excellent choice for those considering a personal care home. Our residents benefit from living in a supportive and caring environment. They also enjoy plenty of opportunities to socialize and engage in activities they love.
Contact us for a tour of our Northfield personal care community. Discover the difference with individualized senior care.