Dominion of Richmond, located at 200 Meridian Way, Richmond, KY 40475, celebrated a couple's big day in a very special way on December 14.
It's not every day that two people choose to express their lifelong commitment to each other at a senior living community, but one sweet couple did just that.
Brianna wanted to be sure that her grandmother, Barbara, a resident at Dominion of Richmond, could witness her wedding day, so she decided to bring her wedding to her grandmother.
Residents and team members shed tears as Brianna and Justin exchanged their vows in front of the community's beautiful fireplace and Christmas decor. "It was the perfect setting for our day," Brianna said.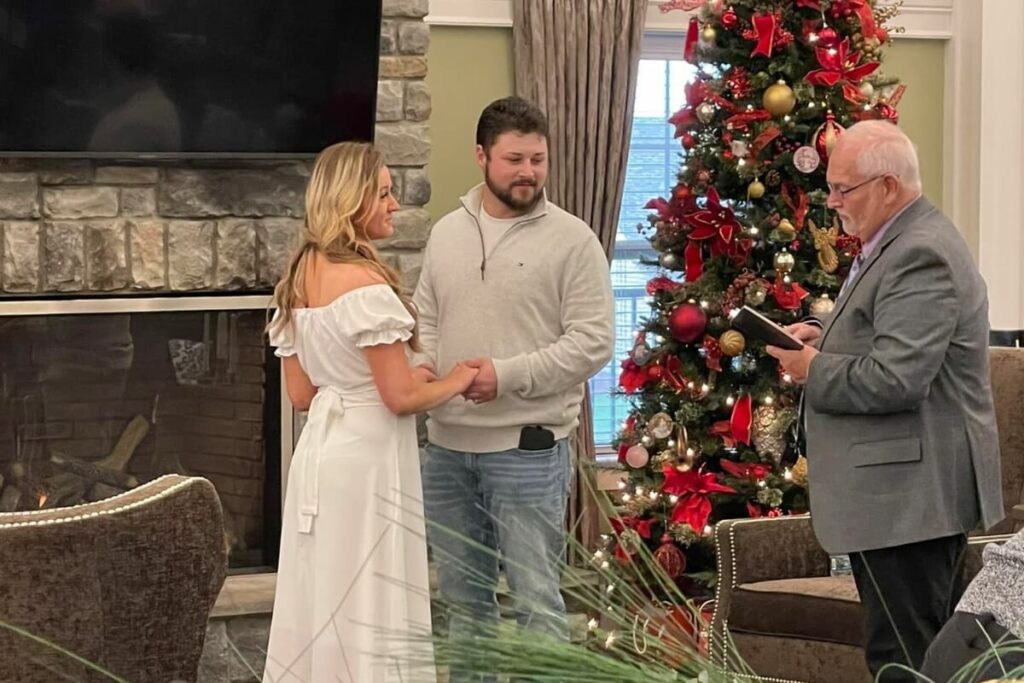 "The ceremony was so cozy and intimate with the beautiful Christmas décor. The atmosphere was what you would expect at a chapel wedding. There were tears shed as Ms. Barbara got to share in the couple's special day," said Jessica Ball, Life Enrichment Director.
The wedding was a meaningful celebration during the most wonderful time of the year!
It's time to celebrate 2023 at Dominion Senior Living of Richmond!
Contact us to learn more about how we put seniors' needs first. Connect with one of our senior living specialists today.