Understanding Senior Care Options in Louisville, Kentucky
As parents age, the thought of caring for them can be an overwhelming task. It is important to know that there are multiple senior living and care services options in Louisville, Kentucky.
At Dominion Senior Living of Louisville, we understand finding the right level of care for a loved one can be confusing and overwhelming. That's why we'll explain some of the senior living options in the area. Let's take a look at the differences between:
Respite care
Respite memory care
Senior day care services
Long-term care facilities
Louisville, KY seniors also have a choice between assisted living and personal care when it comes to residential care.
Our community provides personal care, respite care, and memory care. Let's discuss the different senior care options available to find the right fit.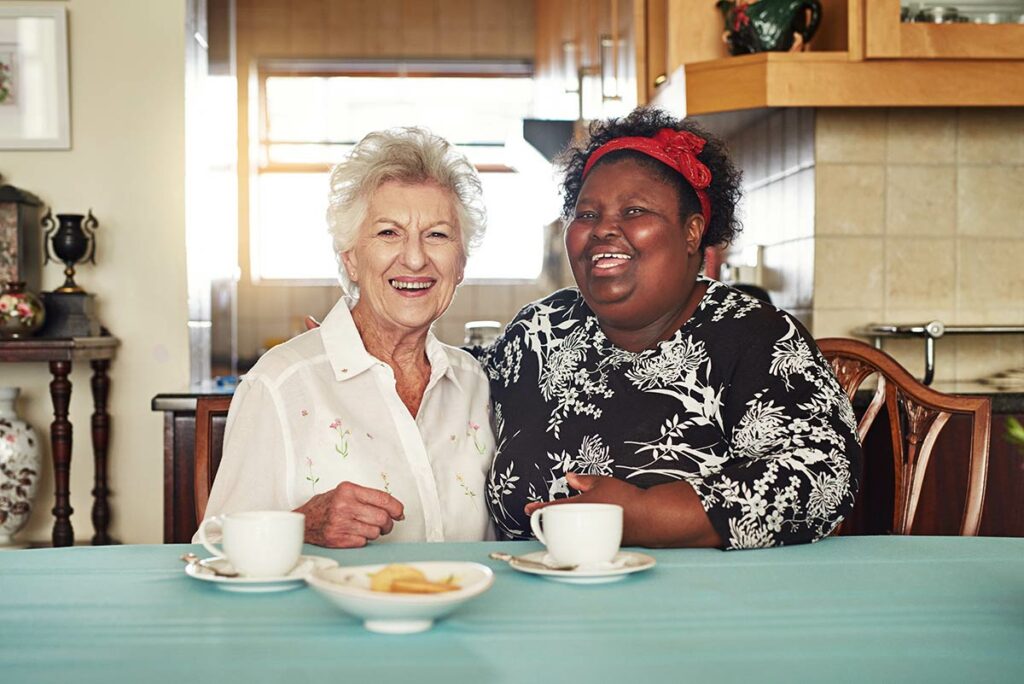 Respite Care: Louisville Options
Respite care offers short-term assistance that allows primary caregivers to take a break from supporting a family member. Think of respite care as a vacation in a hotel that provides:
Senior health care
Personalized assistance
Chef-prepared meals and snacks
Social activities
Wellness programs
This type of care is often used when an older adult needs help with daily tasks like bathing and dressing. This service is also excellent for trying out a senior living community.
Seniors in this type of care typically do not require round-the-clock supervision. Respite care can be considered a bridge between a nursing home and living independently. Nursing homes are generally reserved for seniors who cannot live alone or with light assistance. Those residents require skilled nursing care due to injury or chronic conditions.
When seniors need temporary assistance, respite care is an excellent choice. At Dominion Senior Living of Louisville, this service is also available for people with Alzheimer's and dementia.
Respite Memory Care
Respite memory care is another service offered at Dominion Senior Living of Louisville for people with Alzheimer's or dementia. Family caregivers often fall into burnout and fatigue. Short-term care services allow primary caretakers to go on vacation, relax, and reset.
Our memory support services are tailored to individual needs. Short-term and long-term residents benefit from the engaging activities our dementia care specialists provide.
Activity programs offer structured ways to help slow cognitive decline and promote socialization. The goal is to ensure seniors remain engaged and active while their caregivers get much-needed rest.
The benefits of respite care for people with Alzheimer's and dementia:
Feelings of independence
Vital socialization opportunities
The chance to participate in group and individualized activities
Comforting assistance with activities of daily living
Brain-healthy meals
Senior Day Care Services
Adult day care services provide recreational activities tailored to seniors' physical and mental health needs. These centers offer a variety of services. They tend to focus on health and wellness workshops and social activities that can help reduce anxiety, depression, and isolation.
Most adult day centers also offer:
Meals
Arts and crafts
Music therapy
Worship services
Exercise programs
Games
Social events
Field trips
Transportation and financial assistance may be available depending on the type of adult day center. Friendly staff encourages a safe and fun environment.
Adult day care centers are good fits for people who are lonely or inactive. They are also a resource for primary caregivers who need a break in the daytime. However, not all senior centers are equipped to handle the needs of people with Alzheimer's or dementia.
Long-Term Care Facilities in Louisville, KY
Places like Dominion Senior Living of Louisville are communities that provide long-term care to older adults. Types of long-term care facilities include:
Independent living
Assisted living
Personal care homes
Memory care
Continuing care retirement communities (CCRCs)
Seniors who need 24/7 support with activities of daily living are welcome in our personal care and memory care community. Older adults who want to stay active socially, spiritually, and physically also benefit.
Our long-term care community provides upscale senior housing with personalized care plans. Residents can receive:
Bathing, grooming, and dressing assistance
Medication reminders
On-site rehabilitation
Health care services
Scheduled transportation
Chef-prepared meals
Housekeeping and home maintenance
We also offer recreational activities such as music and pet therapy sessions. The special events, family parties, and scenic drives help enhance residents' quality of life.
Here at Dominion Senior Living of Louisville, we provide compassionate and comprehensive senior care services. Each approach is tailored towards each individual's needs in every service we offer. Our associates are here to ensure residents receive world-class senior care in a comfortable, home-like environment.
Experience Senior Living Options in Louisville, KY
Contact us today if you have any questions about senior living options available in Louisville, KY. We look forward to hearing from you!