Understanding Senior Living Options in the Bluegrass State
How do seniors decide between personal care and assisted living in Kentucky? Knowing the difference can add financial and health benefits to your senior living experience.
Dominion of Richmond offers personalized and professional care services that help older adults enjoy their golden years with dignity and independence. Our tailored senior services include personal care, memory care, and respite care. Let's take a closer look at what personal care homes offer.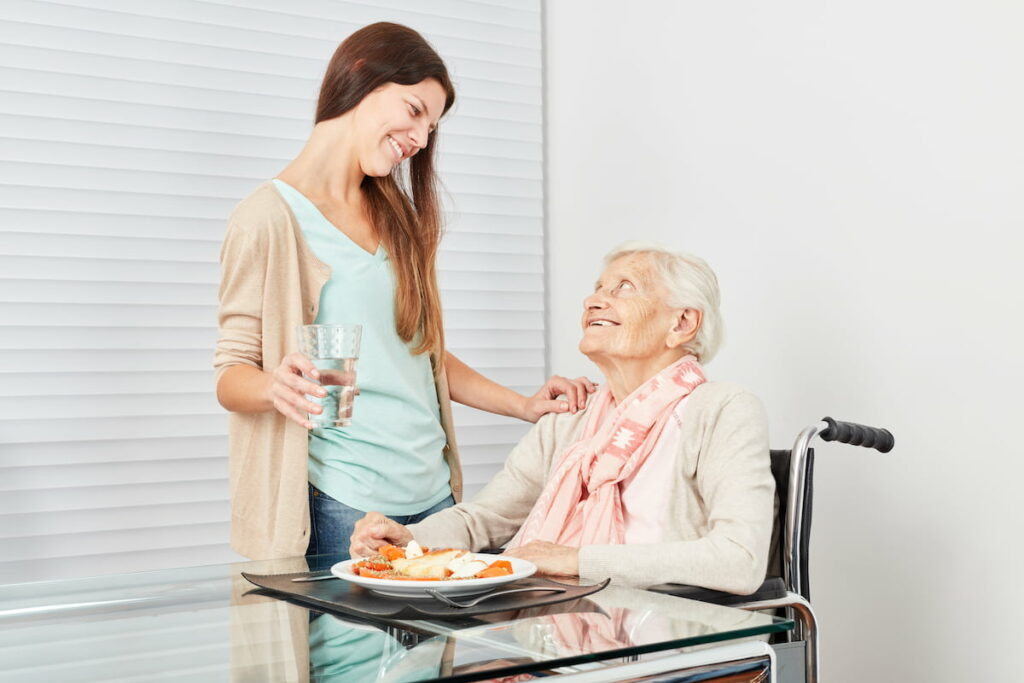 Assisted Living vs. Personal Care Homes in Kentucky
Personal care homes in Kentucky are residential settings. These communities are designed to meet the needs of those who need daily assistance and basic health care. They offer a guaranteed higher level of care.
These long-term care facilities generally provide around-the-clock supervision by trained staff members. Medical services like medication management and physical therapy are available to promote independence. Personal care is one of Kentucky's seven recognized options for long-term care.
The Office of Inspector General must license a personal care home in Kentucky. The license means the community operates with a higher level of care than an independent living or assisted living facility.
An assisted living community in Kentucky is more of a socialization experience. The level of care is lower, and facilities are not required to be licensed. Care costs are generally lower.
According to the Genworth Cost of Care Survey, the monthly cost of assisted living is $3,448 in Kentucky. Of course, prices will vary depending on the location and services offered. Long-term care insurance is one option to pay for assisted living and personal care.
Some of the benefits of personal care home over an assisted living community include:
Provide services and supplies for activities of daily living (ADLs) and instrumental activities of daily living (IADLs)
Nutritionist and dietary services
Regular medical examination to determine care needs
Annual in-service training for staff
Dedicated department heads for each aspect of the personal care home
24-hour supervision
Storage, control, and administration of medications
A furnished room and comfortable bed
Personal Care at Dominion of Richmond
At Dominion of Richmond, we maintain a warm, family atmosphere where residents can feel secure and confident. We understand that making the transition into a new home can be difficult. We make each resident feel comfortable, respected, and included.
Our team works with residents and their family members to create an individualized plan tailored to their unique needs. We also encourage them to remain active and involved in our community life.
Care plans are reevaluated every three months following a needs assessment. Frequently, residents improve while living a higher-quality lifestyle in our community. That, of course, drives down the cost of additional care services. Some of our care options include:
Assistance with daily activities like bathing, dressing, and grooming
On-site rehabilitation
Medication assistance
Personalized diet plans
Nursing home care is typically for people who are non-ambulatory or have chronic conditions. Our personal care home is perfect for those who need help with day-to-day tasks. Residents enjoy the freedom to pursue their interests or hobbies without worrying about nutrition or transportation issues.
Our community in Richmond, KY provides meals prepared by trained chefs using fresh ingredients. Residents can relax and forget about cooking or grocery shopping. We also offer scheduled transportation services for appointments or errands. Rest assured, someone is always available for emergency response.
Memory care adds one more level of comfort to residents and their families. Alzheimer's and dementia care takes place in a secure environment. Specialized team members provide a higher level of care for these residents.
There is an emphasis on purposeful activity and socialization. Providing these services reduces agitation while encouraging brain cell growth. Respite care is also available.
Visit Personal Care in Richmond, Kentucky
Visit us and see a high level of care in a beautiful setting. Contact us to visit our personal care home in the Heritage Place subdivision.